Acronis True Image Lite 2013 for local and cloud backup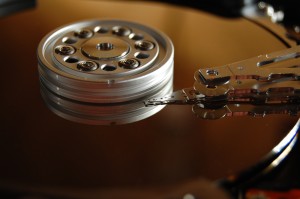 Acronis International has added a new, cut-down backup tool to its roster with the release of True Image Lite 2013 by Acronis. Roughly six months after debuting the beta version, True Image Lite 2013 gets a final release, providing users with a simple tool for protecting specified folders through regular "non-stop" backups.
True Image Lite 2013 offers users two locations for backing up: a local storage device, such as external or network hard drive, and online through the Acronis Cloud, an optional add-on providing 250GB of internet storage for an additional outlay.
The software has been specifically targeted at novices, designed to make backing up documents and other key files as simple as possible: users simply select which folders they wish to back up, choose a backup destination and then leave the program to continuously update backups as files are added, changed and deleted.
By adopting an incremental approach to backing up, True Image Lite 2013 stores multiple versions of the same file, allowing users to roll back changes to earlier versions of a file or restore accidentally deleted files from the backup archive quickly and easily should the need arise.
Should users upgrade by adding the 250GB cloud storage option, they not only get additional peace of mind with having a backup stored in a remote location, but are also able to access their files from anywhere via a web browser or free mobile app for iOS and Android.
True Image Lite 2013 by Acronis is available now as a free trial download for PCs running Windows XP SP3 or later, and the full version is available in 1-PC and 3-PC licenses with MSRPs of $29.99 and $54.99 respectively. 250GB Cloud Storage is available as a bolt-on for $4.95 a month or $49.99 a year -- one month's free trial is provided with the program itself.
Also available is True Image 2013 by Acronis, a more fully featured imaging and backup tool, which can be purchased for the bargain price of $24.99 from the Downloadcrew Software Store, a saving of 50 per cent on the MSRP.
Photo Credit: Balandina G/Shutterstock