Eye-Fi's Mobi card lets you wirelessly transfer photos from a camera to your mobile device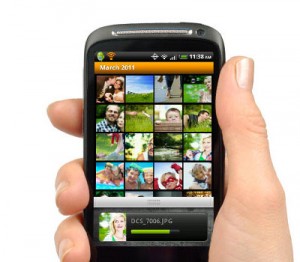 Eye-Fi memory cards can automatically copy photos from your camera to a wireless enabled device, such as your PC, whenever you get in range. The new Mobi card, announced today, is designed to transfer photos from a camera to any iOS or Android handset.
All you have to do is insert the Mobi card into your camera, and use it as you would any ordinary SD card. Install the free app on your phone and pair it to the Mobi by entering a unique 10 digit code. Once paired, photos and videos can be copied over automatically.
The beauty of transferring photos from your camera to your handset is you can then edit and share them using your favorite apps, such as Facebook, Instagram, Snapseed, and Pixlr.
"People like smartphones for taking pictures, mostly because of accessibility and instant sharing. Unfortunately, smartphones fall short for life's many moments that require zooming, high-speed shooting, low light and other features that make digital cameras superior," Matt DiMaria, CEO of Eye-Fi said.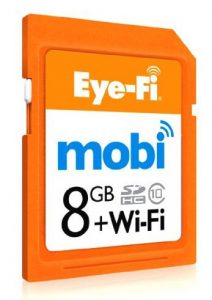 "Mobi is our simplest card yet, designed to provide photo lovers a no-compromises solution: the great quality pictures and videos of a digital camera and instant access on the smartphone to enjoy and share".
The Mobi card is available in 8GB and 16GB capacities for $49.99 and $79.99 respectively.