Automate login and bypass the lock and Start screens in Windows 8.1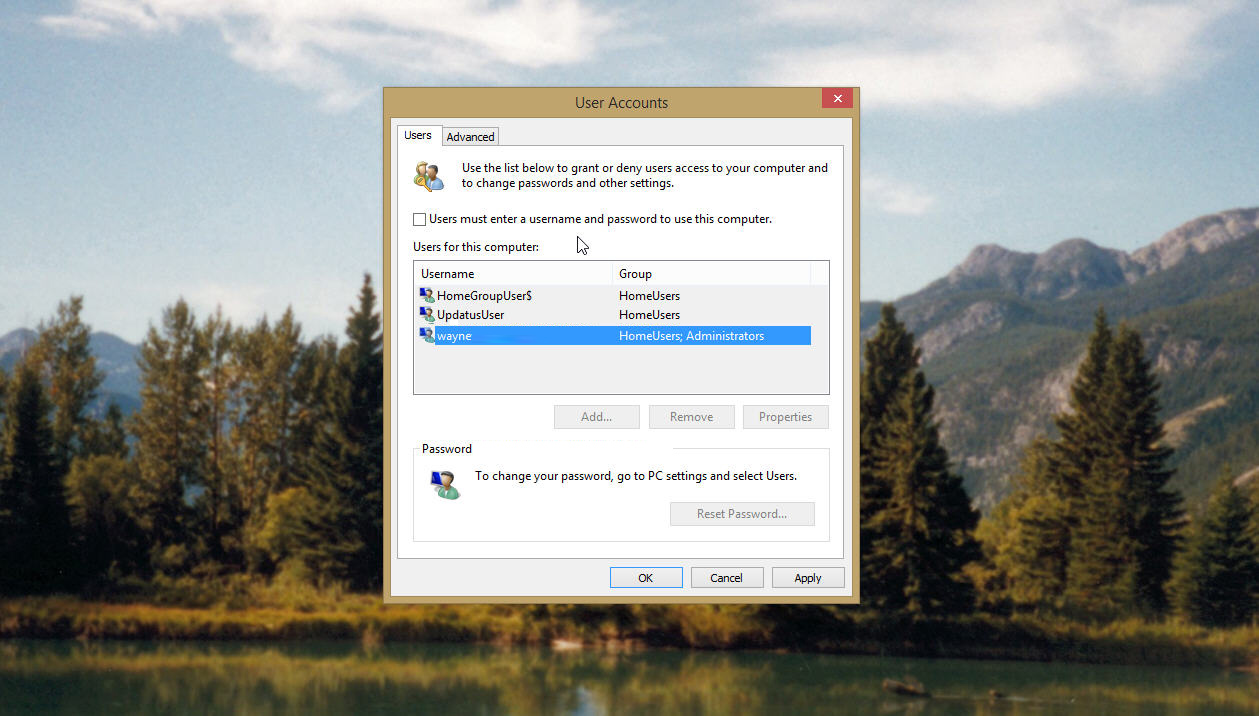 Windows 8.1 is a huge improvement over Windows 8. Once you've spent any time in the preview (or one of the leaked builds) you'll find it impossible to go back to the obviously half-baked original.
But the default setup still has some annoyances that get in the way and prevent you from just booting up your PC and using Windows. For starters there's the lock screen to get through -- a delaying stage which serves little purpose in a home environment. Then you have to enter your password and log to in your Microsoft account, and finally, once you've cleared those steps, there's the Modern UI to go through on your way to the desktop. Fortunately you can configure Windows 8.1 to skip all of that nonsense.
It's all very easy to do. From the Start screen type "run". Click on Run and type "netplwiz". OK that and highlight your account. Uncheck "Users must enter a username and password to use this computer". Click Apply. Then enter your password twice. Click OK.
From the Start screen type "taskbar" and select Taskbar and Navigation. Click the Navigation tab and tick "Go to the desktop instead of Start when I sign in". You can also tick the "Show the Apps view automatically when I go to Start" if you're not that interested in the Modern UI Start screen.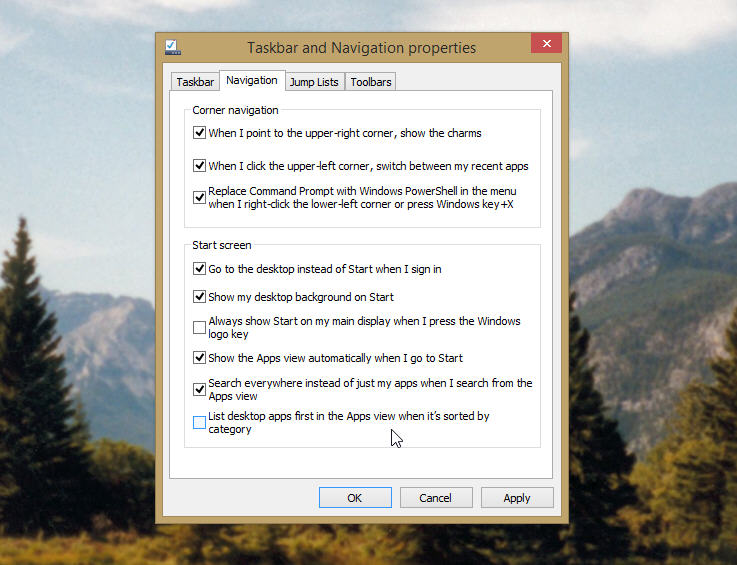 Restart your PC and when Windows loads it will automatically log you in and take you straight to the desktop. Easy.