Redbox Instant debuts on Sony PS3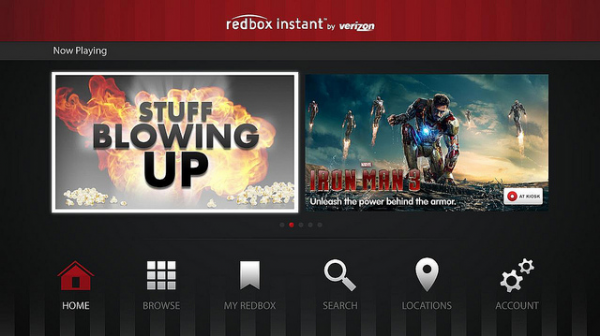 Redbox Instant by Verizon debuted its streaming video service back in January of this year, taking a successful DVD rental model and putting it into direct competition with the likes of Netflix and Amazon. The service was originally exclusive to Microsoft's Xbox, at least as far as game consoles go, but has since been confirmed for Sony's next-generation PS4 console as well.
Now customers who own Sony's current console will also get the opportunity to choose Redbox Instant as their streaming movie service. "Later today, Redbox Instant by Verizon will be available on PS3, giving you access to thousands of streaming movies. You'll also be able to find and reserve new releases on DVD and Blu-ray at more than 43,000 Redbox kiosks right from your console", announces Sean Bordenave, product manager for Redbox.
To make up for a somewhat late entrance to this market, Redbox is offering PlayStation owners an exclusive -- "Redbox Instant by Verizon will be introducing The Playlist; a specially-curated collection of Redbox Instant by Verizon movies from our subscription movie library, just for you", says the announcement. The Playlist will feature themes such as "stuff blowing up", an apparent nod to action films.
Redbox Instant runs $8 per month, and customers get four physical DVD rentals per month to complement the unlimited streaming service.