Mozilla partners with mobile companies to promote open web compliance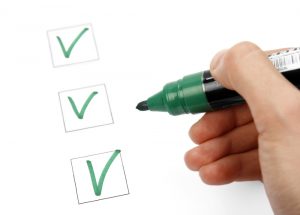 It's often said that the great thing about standards in the technology industry is that there are so many to choose from. That's just as true in today's world of mobile devices as it was in the days of mainframes when it was first coined.
Mozilla, LG, Qualcomm, Deutsche Telekom and a number of other leading mobile companies have taken a step closer to a world where standards are... well, standard, by joining forces to create the Open Web Device Compliance Review Board (CRB). The aim of the CRB is to support device manufacturers and their technology partners to standardize performance.
This will involve ensuring API compliance to make the open web experience consistent for customers. It will also help OEMs and carriers to improve the time taken to get products to market and reduce the costs of compatibility testing.
The CRB's membership is made up of a mix of partners covering geographically diverse markets. What they have in common is an interest in promoting the success of an open mobile system. Participants in the CRB at launch are Deutsche Telekom, KDDI, LG, Mozilla, Qualcomm Technologies, Sony Mobile Communications Inc., Spreadtrum, TCL/ALCATEL ONETOUCH, Telefónica, Telenor and ZTE.
"Users want a wide selection of devices and great apps. Operators, device OEMs and vendors want to be able to develop and test quickly and independently, in order to get new products to market. The CRB will enable partners to do so efficiently, reliably and confidently," says Andreas Gal, vice president of mobile at Mozilla and president of the CRB. "This is the next step in building the ecosystem and will make it easier for partners to get a wide selection of high-quality solutions into consumers' hands quickly and efficiently".
It's intended that certification and testing will be carried out by external labs authorized by CRB. Each test is expected to be completed within three days of submission. Standards are based on Mozilla's principles of user privacy and control.
Christoph Schmitz, head of software and integration management at Deutsche Telekom Terminals. Says, "Deutsche Telekom values openness and choice for customers. That's why we were happy to be among the first global launch partners for Firefox OS. Now there is an opportunity for other mobile innovators to take advantage of the rewards of open technology. The CRB is well positioned to accelerate this opportunity".
You can find out more about the CRB and its goals by visiting openwebdevice.org.
Photo Credit: Karuka/Shutterstock