Winamp finds a buyer -- and it's not Microsoft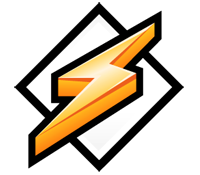 Winamp was a massively popular media player in the nineties, but it withered under AOL's ownership, and failed to move with the times. Few people were surprised when a month ago AOL finally decided to cut its losses, announcing that, starting December 20 2013, the site and associated cloud services, including Shoutcast, would no longer be available to the public.
A petition to save the media player garnered close to 50,000 signatures, and Spotify created a fun tribute called Spotiamp, but the writing looked to be firmly on the wall for Winamp, despite rumors that Microsoft was interested in saving the service. Today it appears that Winamp has indeed found a savior, but it's not one that anyone was expecting.
Although there's been no official announcement yet (hardly surprising given it's New Year's Day), a Whois request now shows Winamp's name servers pointing to Radionomy, a service that lets you discover, listen to and create online radio stations.
If Radionomy is indeed the new owner it bodes well for Shoutcast's survival, but what it will mean for the Winamp media player is less clear.
Hopefully we'll have a better idea once an official announcement is made.