MediaMonkey improves Android and iOS sync, UPnP support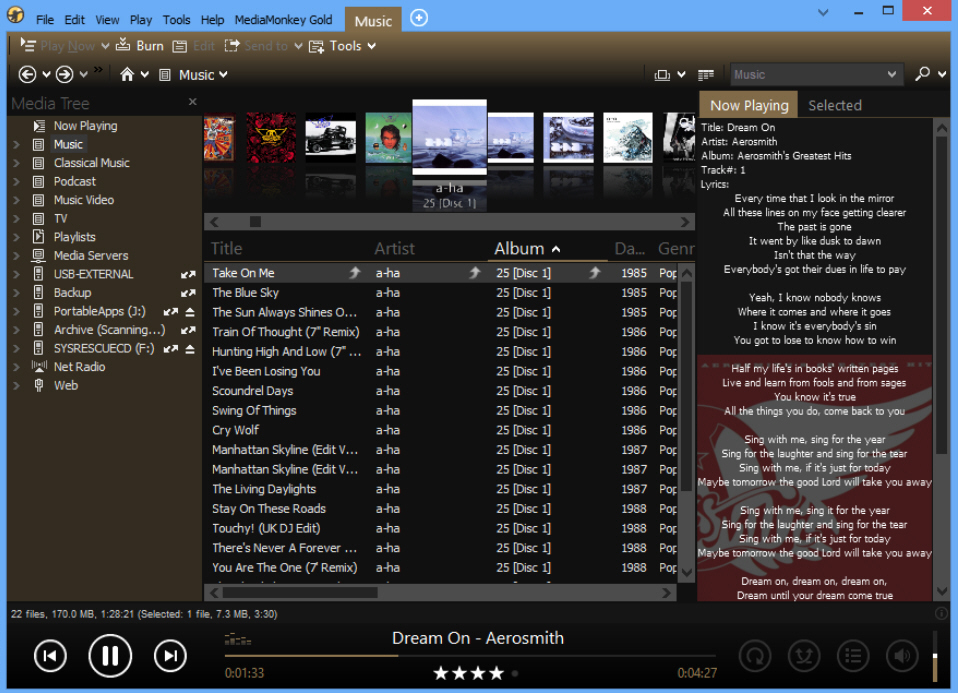 Ventis Media, Inc has released
MediaMonkey 4.1
, a major update to its media management tool for Windows. Version 4.1, available in free and Gold editions, provides a powerful set of tools for managing and organizing music and video.
Version 4.1 builds on UPnP/DLNA library sharing introduced in version 4 with a number of improvements, but most notably updates its mobile sync capabilities for both Android and iOS users with some significant enhancements.
MediaMonkey 4.1 now supports wireless sync with the paid-for version of the MediaMonkey app for Android, allowing users to keep their music collection in sync between PC and Android device. Also added is bi-directional sync and support for iOS 7 devices. iOS 7 users were previously forced to install an iTunes plug-in as a workaround to allow MediaMonkey to sync with their devices.
UPnP/DLNA improvements include per-client format conversion, indexed browsing, UPnP renderer and controller functions and the ability to run the library sharing tool as a Windows service.
Also added in version 4.1 is improved lookup for album art and lyric metadata along with a number of metadata fixes, improved Windows integration and a new default skin, Metro M. The skin is designed to look better in Windows 8, but some users have complained it's too dark -- two other lighter skins are provided in the app (including the previous default, Vitreous), and can be selected in place of Metro M via Tools > Settings > Skin.
The update is rounded off with over 300 other minor tweaks, bug fixes and improvements. MediaMonkey 4.1 is available now as a free download for PCs running Windows XP or later. A Gold license is available for purchase within the free version for $24.95, and provides additional features and performance improvements.