Samsung gives the Galaxy S4, and its mini minion, a Black Edition makeover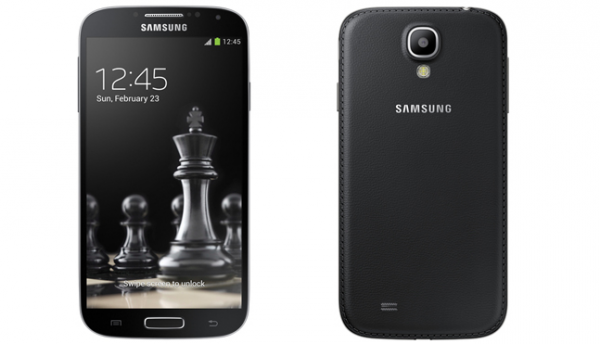 The Galaxy S4 is approaching its one-year anniversary and, to keep things interesting before its successor arrives to take the helm, Samsung has announced a new Black Edition version of the popular Android smartphone. Not to leave the smaller mini out of the equation, the South Korean maker is also giving it the same makeover.
Black Edition makes me think of hardcore variants of Mercedes AMG cars, which usually offer more power on tap than the base models. However, this is not the case when it comes to the two new Galaxy S4 and Galaxy S4 mini trims that come without beefed up internals. Basically, what we are looking at here folks is smartphone plastic surgery.
The Black Edition makeover undergone by the Galaxy S4 (shown in the image above) and its mini sibling (pictured below) gives the new models the same faux-leather look that the Galaxy Note 3 phablet introduced last-year. That is not a bad thing. The back gives the impression of stitched leather, making the two appear less cheap and more premium compared to the base models.
It is a welcome change from the tacky glossy finish that Samsung has been trying to get us to like in the past couple of years, and might be indicative of a larger trend that could include the Galaxy S5 (that looks like it will be unveiled at MWC 2014, later this month in Barcelona).
"As Samsung continues to expand on the modern Galaxy design approach, we're excited to offer Black Edition versions of our popular Galaxy S4 and Galaxy S4 mini", says the company's executive vice president of Global Marketing, IT & Mobile Division, Younghee Lee. "These eye-catching and sophisticated models demonstrate Samsung's commitment to bring consumers new ways to express their style through their mobile device".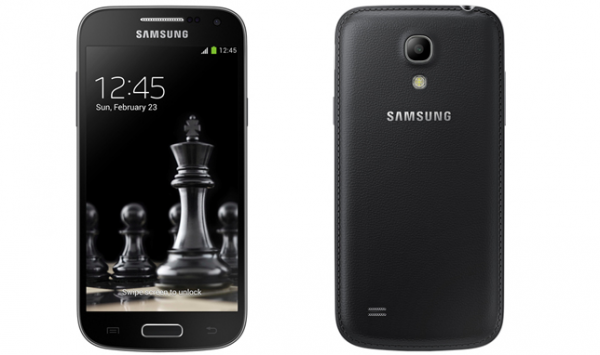 Those who want to read about the specs of the Galaxy S4 Black Edition and Galaxy S4 mini Black Edition can hit the following two linked stories on the original Galaxy S4 and Galaxy S4 mini. Everything you need to know is in there.
Samsung says the two Black Edition models will be available starting this month "in select markets". As usual, expect to pay more to get your hands on the newer and fancier versions.