Microsoft releases a new power user guide for Windows 8.1 Update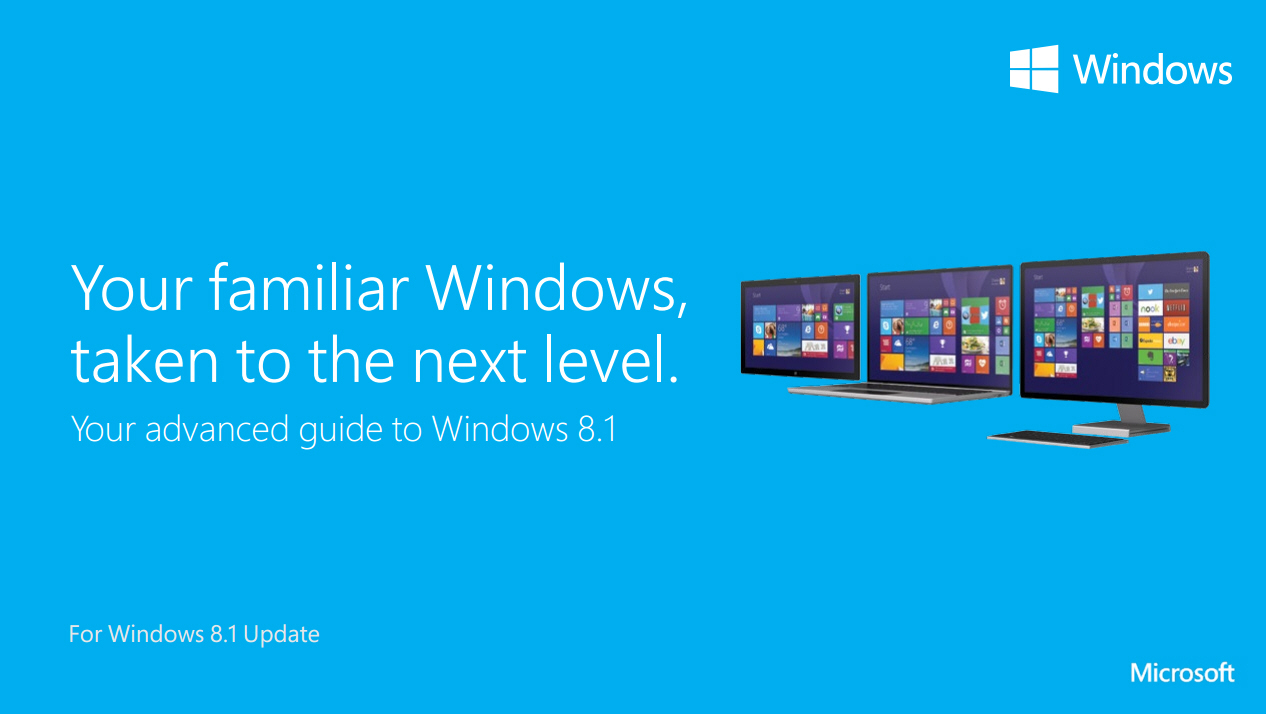 Windows 8.1 Update goes officially live tomorrow, and will be pushed out to all Windows 8.1 users via Windows Update. I think it's an improvement, although it is the third big set of changes for users to master since the OS was first released not quite 18 months ago.
To help potentially confused users discover what's new, and how to get more from the OS, Microsoft has rolled out an updated Advanced Power User Guide filled with tips and tricks.
Under a heading titled, "The familiar, made better", the 20 page guide states: "With the new Windows, you have everything you need to work efficiently. Your familiar desktop is better than ever with advanced functionalities, like the new customizable taskbar and streamlined file management. Internet Explorer 11 gives you instant and fluid access to the world. And best of all, you can use all these features feeling confident that your important data is secure".
There are sections on the desktop, File Explorer, taskbar, apps and services, the Windows Mobility Center, Windows To Go, Internet Explorer 11, Miracast, device encryption, OneDrive, and touch, mouse, and keyboard controls.
You can download the guide from here.