Apple should be very afraid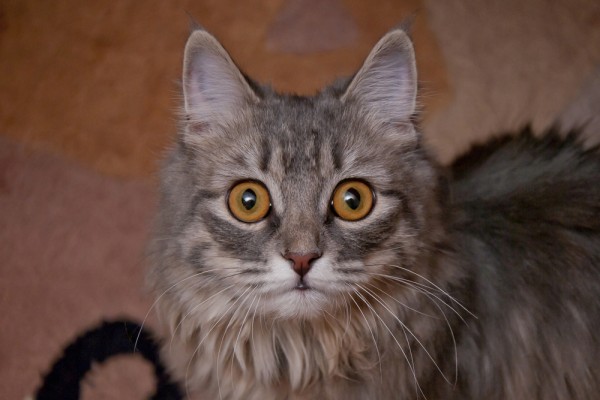 Today's Moto E announcement demonstrates exactly what Lenovo sees in Motorola and illuminates one major reason why purchasing the cellular device company makes so much sense. The affordable phone, at $129 unlocked, targets people who have yet to buy smartphones, but own so-called dumb ones. They make up a huge market, much of it in Lenovo's backyard and largely ignored by Apple.
Smartphones accounted for 62.7 percent of mobile handset shipments during first quarter, up from 50.7 percent a year earlier, according to IDC. But as sales shift to smartphones they also slow in many mature markets, such as the United States where the install base nips 50 percent. Looking ahead, the higher-hanging sales will be the lowest-cost phones, where unlocked matters in many emerging markets, particularly Asia.
Samsung is the global smartphone leader (30.2 percent market share; IDC), having gobbled up many markets once dominated by Nokia. The South Korean manufacturer succeeds in part with lower-cost devices selling alongside flagships like Galaxy S5. But with Moto G and now the E, Motorola courts buyers in emerging markets who want a good enough smartphone without having to (figuratively, hopefully) sell a child to get one.
Moto G already was a bargain at $179. The E is even more affordable. For example, in Great Britain, Kantar Wordpanel calls out Moto G for single-handedly raising Motorola's sales share from near nothing to 6 percent in the six months ending in February. Meanwhile, the phone is a top-seller in countries like Brazil and Mexico.
Stupid Bloggers
I cringe reading American blogs about iPhone ruling the world, when the writers clearly don't know squat about the real world -- as in outside Europe or the United States. In markets like India, buyers are accustomed to purchasing unlocked mobiles, which typically isn't how Apple sells iPhone.
In his hands-on Moto E first take, colleague Siamak Masnavi smartly observes:
If the Moto G is doing so well, especially in developing markets such as India and Latin America, why is there a need for the Moto E? The answer is that most people in developed markets already have at least one smartphone and big growth in smartphone adoption is only expected to come from developing markets and there are hundreds of millions of people in such countries for whom even $200 was unaffordable. Moto E is Motorola's answer to this problem. And what a great answer it is.
In response to one of my Google+ posts, Bobby Situkangpoles, who occasionally writes for Android Police, gives real world perspective from another country which name starts with I: "Here in Indonesia, the [iPhone] 5S is selling for around US $1,000 while the 'affordable' 5C is US $800. That's around twice the national average income. This is a huge problem that Apple needs to crack".
Apple courts lower price points with "refurbished iPhone 4", which "is not an solution either", Situkangpoles says. Price: $400. Strange: For years, investigative reporters slammed companies for dumping older product in countries with lower national incomes, but Apple gets a free pass.
Phabulous
"For comparison, companies like HTC and Samsung have started offering 720p, quad-core phablets for less than $350, while for the same kind of money, one can get a flagship spec device from regional players like Xiaomi", Situkangpoles says.
Phablets are a separate quadrom. Apple offers no large-screen phones and certainly nothing in the phablet category. Apple's problem: iPhone is too small and iPad is too big, and both cost too much for the majority of buyers in big-growth emerging markets. The smartphone segment to watch is 5 inches and above.
Phablet-size devices 5.5-inches or greater accounted for about 12 percent of shipments -- or nearly 29 million units -- during Q1. There is in-your-face reason why tablet shipments declined during Q1 and why iPad missed Wall Street consensus by about 3 million units. Can you say cannibalization? Because that's where the data points -- phablets snatching sales from tablets (and PCs) in some emerging markets.
In China, the world's largest smartphone market, during March, phablets accounted for 40 percent of smartphone sales, according to Kantar Worldpanel. "It's clear that phablets really are changing the way Chinese consumers use smartphones", Dominic Sunnebo, Kantar Worldpanel analyst, says. "More than one in five phablet owners now watch mobile TV on a daily basis, half do so at least once a month, and this is without widespread availability of 4G".
Prepaid Boom
Circling back to the main topic, Moto E is a helluva device, unlocked, for the price: 4.3-inch display (Gorilla Glass 3) with 540 x 960 resolution and 256 pixels per inch; 1.2GHz Qualcomm Snapdragon 200 processor (dual-core) with 400MHz Adreno 302 graphics; 1GB RAM; 4GB storage, expandable to 32GB with microSD card; 5-megapixel rear-facing camera; 720p video capture; global radios AWS CDMA, GSM, UMTS; WiFi A/N; Bluetooth 4.0 LE; 1,980 mAh battery; and Android 4.4 (KitKat). Measures 124.8 by 64.8 by 12.3 mm and weighs 142g. There is also a dual-SIM option, a feature that is popular in Asia.
By no means are these specs screaming, but they're remarkable for $129 unlocked and offer much more value for much less money than, say, refurbished iPhone 4. That's not just an emerging market consideration. In the United States, for example, the prepaid cellular phone market is flush with growth, while postpaid stagnates. During first quarter, prepaid growth was 35 percent compared to just 2 percent for postpaid, according to NPD. Unlocked phones are primed and ready for prepaid.
Moto Metaphor
I don't suggest that Apple should worry about Moto E so much as what it represents: The major growth market the fruit-logo company refuses to tap. Canalys reveals some startling data for the high-end smartphone market -- devices selling for $500 or more: 47 percent of shipments during Q1 had 5-inch or greater screens. "Of the remaining 53 percent of high-end smart phones, 87 percent were iPhones", Canalys analyst Jessica Kwee says. That's great for margins now, but the locked phones face increasing sales resistance in many emerging markets -- despite prognostications made by CEO Tim Cook during last month's earnings call.
Moto E and the G are metaphors for Apple's weakness where there are first-time smartphone buyers to gain. Already Lenovo ranks fourth in global smartphone shipments, closely following Huawei.
Moto G's sales success "highlights the speed at which a quality budget phone can disrupt a market", Sunnebo says. "The same pattern can be seen in France with Wiko, which has 8.3 percent share, and Xiaomi in China with 18.5 percent".
Xiaomi is an Apple rival to closely watch, particularly in emerging markets. "Xiaomi is coming to 10 countries in 2014! Malaysia, Philippines, India, Indonesia, Thailand, Vietnam, Russia, Turkey, Brazil and Mexico", the company tweeted last month. Just two years following the launch of its first phone, Xiaomi smartphone share shot past Apple in China during late 2013.
Bottom line is price: "Markets like China and India are quickly moving toward a point where sub-$150 smartphones are the majority of shipments, bringing a solid computing experience to the hands of many", Ryan Reith, IDC program director, says.
Editor's Note: At time of posting, Betanews comments are disabled for maintenance. We apologize for the (temporary) inconvenience. You can join the discussion at the Google+ version of this analysis.
Photo Credit:  Grigory Galkin/Shutterstock