BBC iPlayer for iOS and Android gets major new redesign, makes content easier to find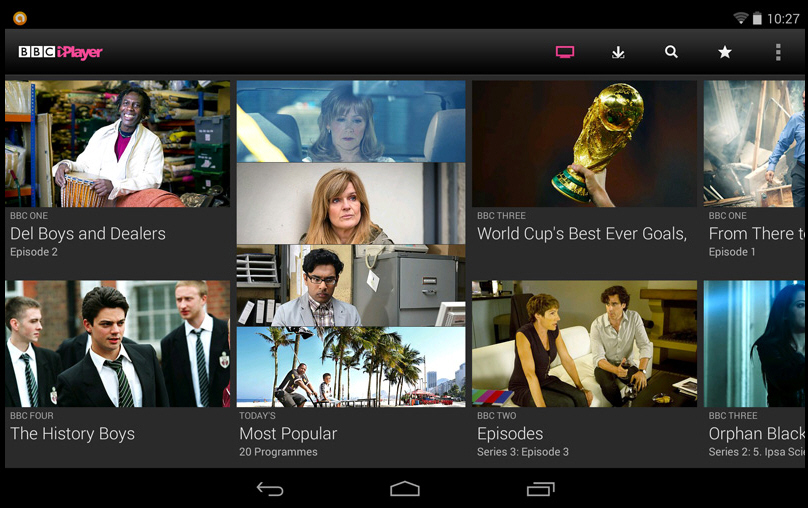 UK telly addicts rejoice: the BBC has unveiled a major redesign of its mobile app with the release of BBC iPlayer 4.0 for iOS and BBC iPlayer 4.0 for Android. Both apps have been updated with the specific intent of making browsing and show discovery easier.
This has been achieved by creating new Home, Channel and Category pages, all of which sport a new design optimized for either portrait or landscape view.
The redesigned Home, Channel and Category pages now include editorial collections, which allows the BBC to direct people towards related content when selecting a show to watch. Both new and archived content is used to populate collections.
Users now watch live TV via the Channel page-- selecting a channel reveals a now and next section with the live broadcast prominently displayed for selection, plus other selected shows from that channel to watch via catchup.
The Category pages offer a selection of curated shows for each category as well as an A-Z list. It also offers a wider selection of categories to choose from, with shows appearing under multiple categories where applicable.
The redesign promises to work more seamlessly when switching between portrait and landscape views, while downloaded episodes now come with subtitles for watching offline.
Other sections -- Favorites, Search and Downloads -- remain unchanged in this new version, but the BBC promises feature updates will be more regular going forward, and hint at live rewind and continuous play being implemented alongside cross-platform playback.
BBC iPlayer 4.0 for iOS and BBC iPlayer 4.0 for Android are both available now for free -- a Windows Phone version is also available.  Both apps only work in the UK and require users to have a valid TV license.