Amazon bundles Fire TV and Kindle Fire HDX 7 for an unbelievable price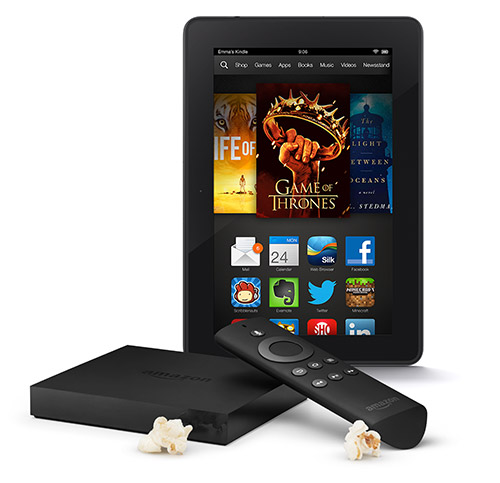 Still shopping for the perfect Father's Day bargain? Amazon may have the answer to that, as the online retailer has taken two of its most popular products and combined them into one bargain-basement price that will satisfy any connoisseur of sales.
The Kindle Fire HDX 7, a tablet I previously called my favorite product of 2013, has been bundled together with the new Fire TV. If you aren't familiar (or live under a rock) the Fire TV is a set-top box designed to take on Apple and Roku in an increasingly crowded market. Today, Amazon marries the two together with one discounted price.
The Fire TV retails for $99, while the tablet comes in at $229 -- a combined $328 when purchased separately. But, if you visit the website now, you'll find the combo deal for a very low $249, about $80 off the fee for buying each on its own. Additionally, Prime customers will get the traditional free two-day shipping that is expected.
This is listed as a "limited time offer" and no details on when it will expire are given. In other words, if you want it, then it's better to act sooner rather than later.