Linux Mint 17 OEM images released to manufacturers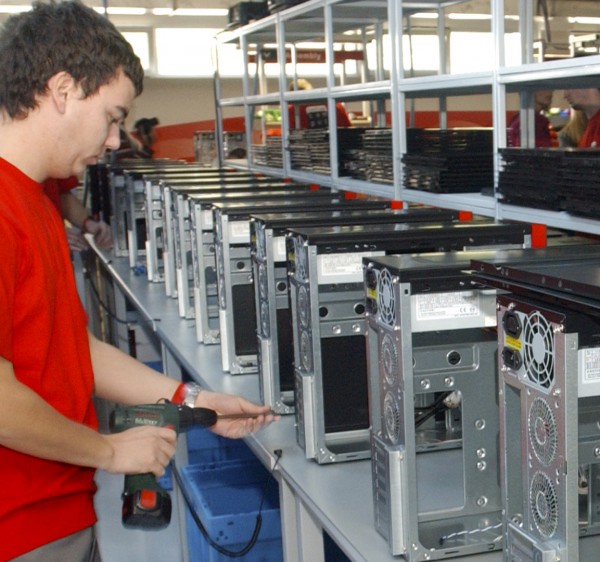 In a perfect world, every computer manufacturer would let you choose the pre-installed operating system. Sadly, this is not the case. A trip to Best Buy will reveal many computers with Windows as the only option. Sure, there are Macs and Chromebooks to choose from too, but you can't walk up to the one of your choosing and dictate the OS you want. In other words, if you see a beautiful Sony laptop, you can't choose to have Linux pre-installed by the manufacturer.
There is nothing wrong with Windows, quite the opposite; the operating system is exceptional. However, consumers like choice and offering Linux distributions as an option would be a huge win. Today, the Linux Mint team releases special ISO images designed for manufacturers.
Clem of the Linux Mint team explains, "OEM images are for computer vendors and manufacturers. They allow Linux Mint to be 'pre-installed' on a machine which is then used by another person than the one who performed the installation. After an OEM installation, the computer is set in such a way that the next reboot features a small setup screen where the new user/customer has the ability to choose his/her username, password, keyboard layout and locale".
Of course, making the images available is only half the battle. Manufacturers still have to choose to offer it on their machines. While computers preloaded with Mint are available, they aren't from major names like HP or Sony.
Manufacturers aside, even home users can benefit from these images. For example, if you want to install Mint for a family member, the OEM image would offer a better first experience for them as they get to choose their settings at first boot.
If you want to try the images out yourself, you can download the Cinnamon edition here and the Mate edition here. Please note, only 64-bit ISOs are available.
Photo credit: bibiphoto / Shutterstock