Yo: This app can't do anything else!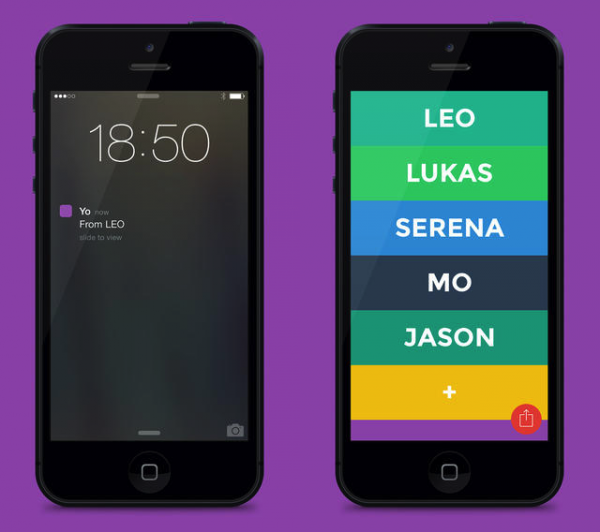 While there are many fairly specialized mobile apps out there, Yo, which was just launched by Life Before Us, takes the cake for being the narrowest-focused messaging service available on Android and iOS now.
Why? Because Yo can only be used to say "Yo" to your contacts. As you can imagine, it does not even trigger a keyboard when you want to hit a friend with a message, as a touch of a button will do the trick (Life Before Us touts this as a feature, in case you are wondering why the heck I am mentioning it).
I'll leave you with the description:
The simplest & most efficient communication tool in the world.

Yo is a single-tap zero character communication tool.
Yo is everything and anything, it all depends on you, the recipient and the time of the Yo.

Wanna say "good morning"? just Yo.
Wanna say "Baby I'm thinking about you"? - Yo.
"I've finished my meeting, come by my office" - Yo.
"Are you up?" - Yo.
The possibilities are endless.

We don't want your email, Facebook, there is no search, no nothing. just Yo.

Open the app, tap Yo, that's it.

It's that simple. Yo.
So, Yo! (Oh, and a bunch of investors raised $1 million to make Yo happen.)
Yo is available to download from Apple App Store (iOS) and Google Play (Android), but, really, would you want to use it?