Apple launches OS X 10.10 Yosemite Beta 2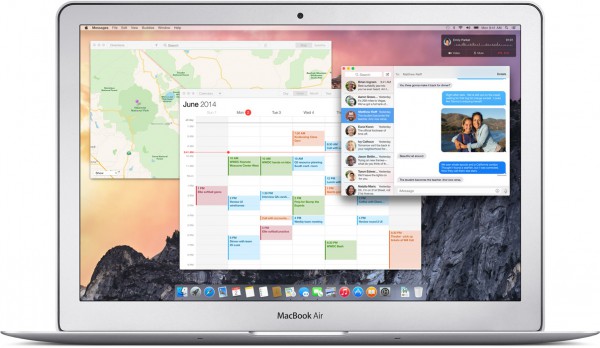 In late-July, Apple launched the public beta testing program for OS X 10.10 Yosemite, which it previewed at WWDC 2014. It was the first time the fruit logo company gave its non-developer Mac-toting users the ability to install a pre-release version of its long-lasting operating system. As an early adopter, I was eager to try it out as soon as possible. Sadly, the first public beta, as it was likely to happen, had its kinks.
But Apple has launched the second public beta of OS X 10.10 Yosemite (dubbed Beta 2), which brings with it a number of important changes over its predecessor, including some necessary bug fixes. Maybe the second time's the charm for those of us who ran into trouble with the first public beta.
OS X 10.10 Yosemite Beta 2, which carries the 14A329r build number, also introduces some design tweaks that tidy up the look of the user interface and bring it more in line with Apple's vision of how its upcoming Mac operating system should look. There are also new wallpapers in the package, as well as other less obvious alterations.
Also, Apple has not stopped accepting registrations for the public beta testing program, as you can still sign up for it at the time of writing this article. All you need is an Apple ID, a compatible Mac (if it can run OS X 10.8 Mountain Lion or OS X 10.9 Mavericks then it can also run OS X 10.10 Yosemite), and, lastly, a redemption code to download the setup file, which Apple will provide.
The release of OS X 10.10 Yosemite Beta 2 also marks the launch of a new iTunes 12 beta, which is touted to ship with "an elegant new design" and enhancements to library management. Existing users can update by heading to the App Store app and clicking the Update All button, under the Updates tab.