NETGEAR announces Nighthawk AC1900 WiFi Cable Modem Router (C7000)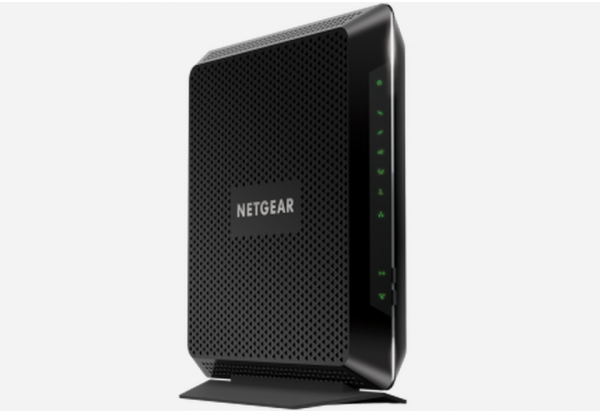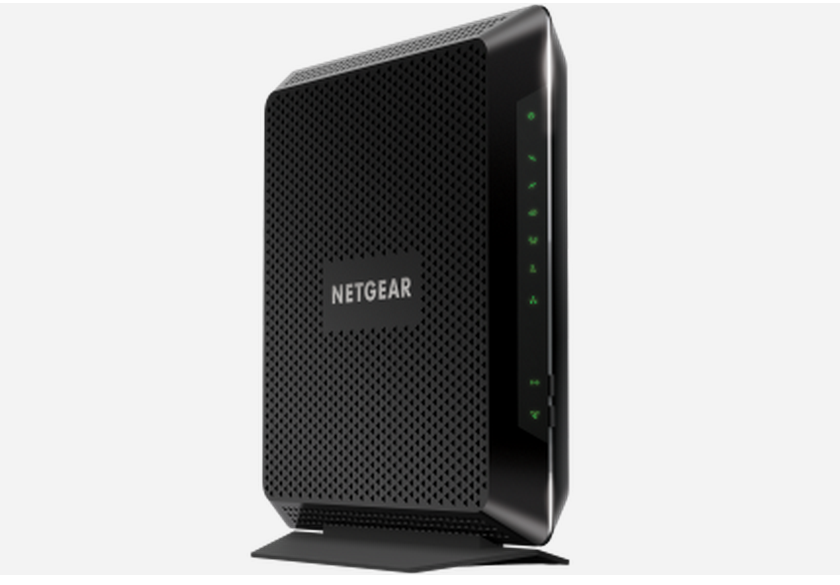 I still remember when cable internet came to my neighborhood. As someone who had done all of his web surfing over dial-up, this was to be a life-changing event. I went to Nobody Beats the Wiz, where I got the modem and Ethernet card for my PC tower.
The excitement of having broadband has since worn off, but it is something I cannot live without. The crazy thing, however, is that I have rented my modems for years -- something the majority of users do. This has really added up over time. Today, NETGEAR announces the Nighthawk AC1900 WiFi Cable Modem Router (C7000). A cable modem and router in one, so you can finally stop renting your equipment and move on to ownership.
"This two-in-one device saves power and space by integrating a high performance Wi-Fi router with a built-in DOCSIS 3.0 cable modem that supports the highest data tier plans offered by major U.S. cable Internet providers. In addition to offering incredibly fast Wi-Fi speeds up to 1900Mbps (600+1300Mbps) with high performance amplifiers, the Nighthawk AC1900 WiFi Cable Modem Router is the first in the market with the latest 24x8 channel bonding modem technology that enables extreme Internet cable download speeds up to 960Mbps, creating a highly reliable and fast broadband connection. This makes the Nighthawk an ideal choice for stepping up your home network performance to support HD and 4K video streaming, high-speed online gaming, and faster downloads", says NETGEAR.
The company further explains, "the Nighthawk AC1900 WiFi Cable Modem Router is powered by two processors: a 1.0GHz processor to provide the best performance for wired, wireless and USB storage backup, and a dedicated 600MHz processor for running DOCSIS cable. Beamforming+ technology with implicit and explicit Beamforming support for 2.4 and 5GHz bands boosts Wi-Fi speed, reliability and range for all new and legacy Wi-Fi mobile devices".
NETGEAR shares the following specs.
Modem
24x8 CableLabs

 

DOCSIS 3.0 Verified Modem
WiFi Performance
AC1900 (600 Mbps + 1300 Mbps)
WiFi Band
Simultaneous Dual Band WiFi—2.4 & 5GHz
Number of Ethernet Ports
Four (4) 10/100/1000 LAN Gigabit Ethernet ports
Key Features
Built-in high-speed DOCSIS 3.0 24x8 Channel Bonding Cable Modem
24 downstream and 8 upstream channels
AC1900 (600 Mbps @2.4GHz with 256 QAM support +1300 Mbps @5GHz 11ac)
Simultaneous Dual Band Wi-Fi—Tx/Rx 3x3 (2.4GHz) + 3x3 (5GHz)
Beamforming -- For more reliable connections on 2.4 and 5GHz bands
Powerful 1.6GHz combined processor
Memory: 128 MB flash and 256 MB RAM
ReadySHARE USB -- Share your USB hard drive and printer
IPv6 support (Internet Protocol Version 6) access USB storage
Security
Customized free URL to set up personal FTP server
Guest network access—separate & secure
Wi-Fi Protected Access (WPA/WPA2—PSK)
Double firewall protection (SPI and NAT)
Denial-of-service (DoS) attack prevention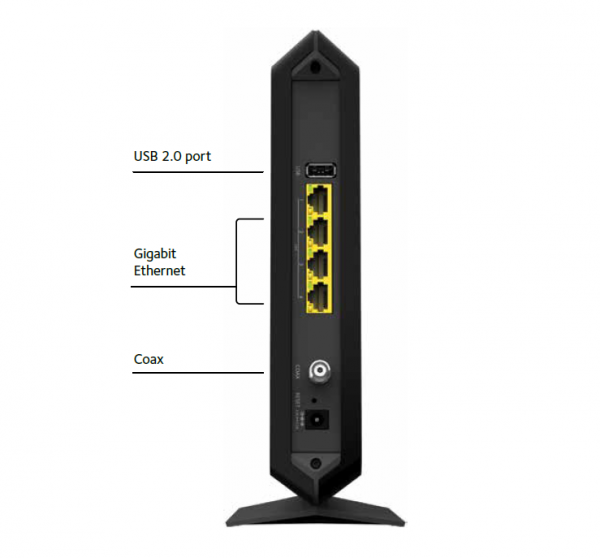 The cost of this combo device is $279, which is actually very reasonable when you realize it includes a top-notch router. There is a good chance that the performance of the modem could exceed the one provided to you by your ISP too.
As someone who keeps both his router and modem in his living room, having a single device would definitely help with aesthetics. Plus, it would be convenient to only need one power outlet occupied, rather than two.
Here is the unfortunate aspect -- NETGEAR's solution does not have telephone support built in. With my ISP, my modem doubles as a telephone provider. Sure, many people are getting rid of landlines nowadays, but I am not yet prepared to go cellular-only. I am sure many of you feel the same. Unfortunately, the Nighthawk AC1900 WiFi Cable Modem Router will not meet that specific need.
If you do not get your telephone service from your ISP -- or don't use a landline -- NETGEAR's combo device is affordable and could pay for itself over time by cutting your equipment rental fees. It will be available this month from various retailers.