ARCHOS PC Stick is a tiny $99 Windows 10 computer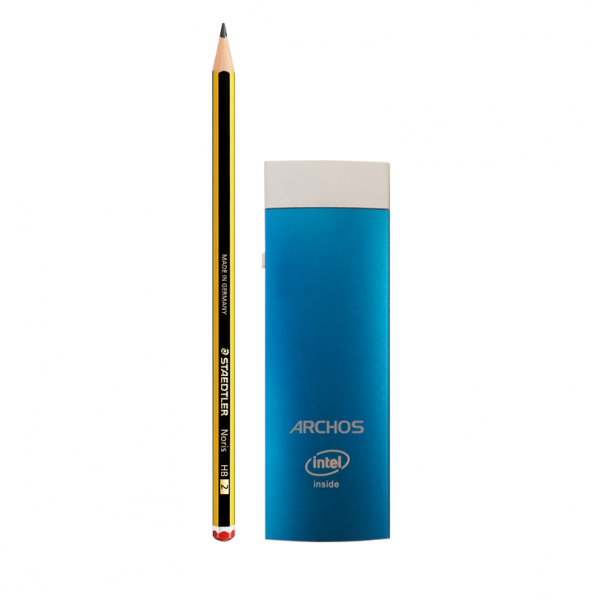 The 'Stick' computing form-factor may have a big future. As many consumers move to tablets and smartphones for the majority of their computing, the need for a full-fledged PC dwindles. Being able to buy an affordable Windows PC the size of a flash drive can fill in the gaps that mobile devices leave.
Both Intel and Lenovo have released their versions of the diminutive PC, and now it is ARCHOS' turn. At first I yawned, but then I saw the price -- $99. This greatly undercuts pricing on both of the aforementioned manufacturers offerings and looks to be an amazing value.
"ARCHOS PC Stick comes with Windows 10, the latest Windows operating system optimized for mobile performance, and a variety of pre-installed productivity software; including Word Mobile, Excel Mobile, and PowerPoint Mobile. PC Stick users can also take full advantage of Cortana, Windows' personal assistant, and browse the Windows store for access to a myriad of applications to customize and enhance their experience", says ARCHOS.
The value-focused manufacturer further explains, "to power Windows 10, ARCHOS PC Stick comes equipped with an Intel Quad-Core processor, Intel HD Graphics, 2GB of RAM, 32GB of storage, and a micro-SD card slot for additional storage if needed. ARCHOS PC Stick will be available for only $99 and is perfect for business travelers, students, or those wishing to save space at home without sacrificing computing performance".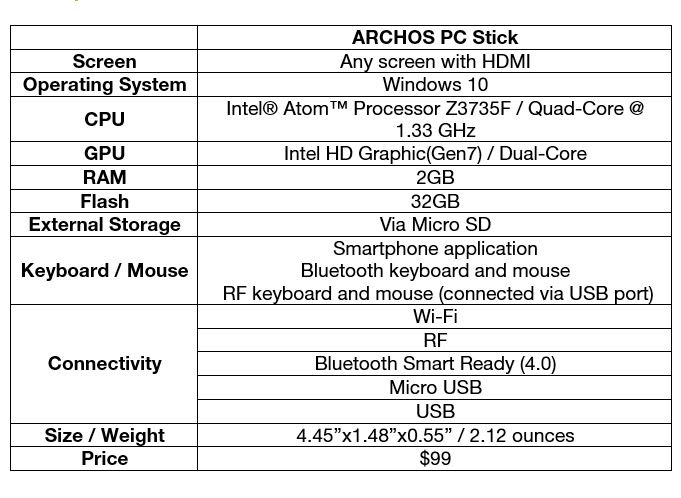 As you can see from the above specs, this is a lot of computer for under a hundred dollars. Sure, it won't let you do hardcore gaming or make a good Photoshop machine, but it is more than enough for traditional home use, such as web surfing and document editing.
While some will decry the paltry 2GB of RAM, I do not think this will be a problem. I regularly use a Toshiba laptop with this amount of RAM and Windows is quite peppy. This should be a very usable computer.
Unfortunately, availability is not yet announced. With that said, since it comes with Windows 10 pre-loaded, it will likely be July 29th or later.
Do you think this is an amazing value for $99? Tell me in the comments.