The essential collection of Windows 10 guides -- everything you need to get started, fix annoyances, and more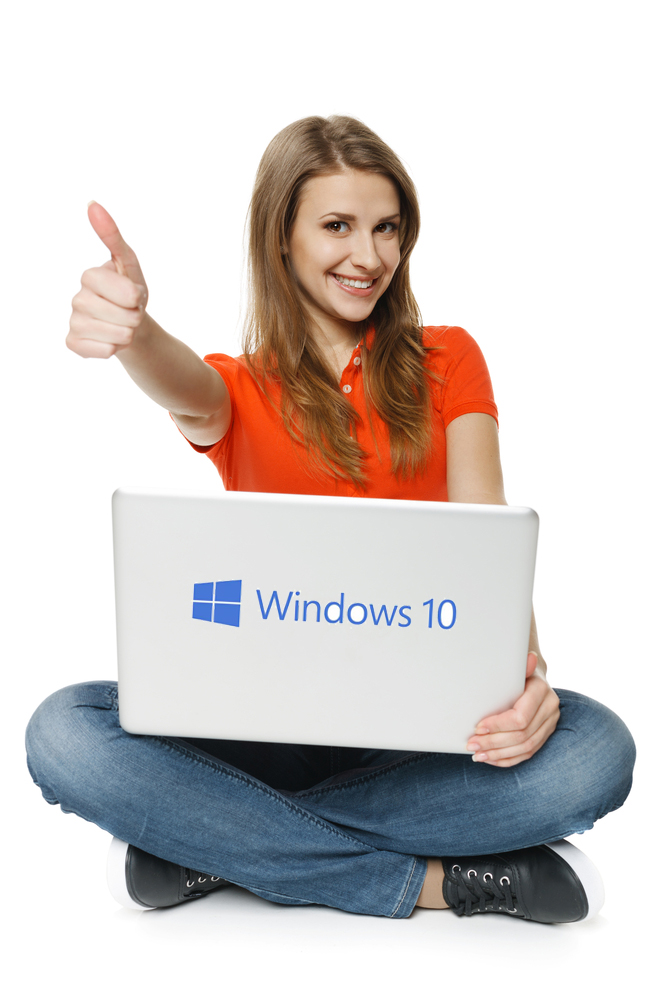 Here on BetaNews we've posted a wealth of how-to guides designed to help you master Windows 10. While the new OS isn't difficult to get to grips with, certain elements are far from intuitive.
With all the news that's been happening, you may have missed some of these guides -- especially ones from before Windows 10 launched -- so we've put together this one-stop shop for all the helpful information posted so far. Below you'll find out how to download Windows 10, get the ISO, create installation media, install Windows 10 on Mac or in a virtual environment, change the default browser or the default search engine, block automatic updates, and much, much more. As new guides are added, so this article will be expanded to include the latest content.
How to manually trigger your reserved Windows 10 upgrade
If you've reserved Windows 10 but it hasn't yet downloaded, this trick may work for you.
How to download Windows 10 and create your own installation USB flash drive or DVD
Microsoft's new tool offers the easiest way to upgrade an existing Windows 7/8.x system (especially if the reserved upgrade hasn't yet arrived on your PC), and also create your own installation media which you'll need when performing a clean install.
How to create a bootable Windows 10 USB drive
Using Microsoft's tool is one way to create a bootable Windows 10 USB stick, but there are others.
How to clean install Windows 10
If you want to do a fresh install of the new operating system, this is the guide to follow.
How to install Windows 10 on Oracle VirtualBox -- no Windows key required
If you want to run Windows 10 in a virtualized environment, follow these instructions.
How to install Windows 10 on your Mac
Mac users haven't been forgotten. Here's how to install Microsoft's new OS on Apple hardware.
Automate login and bypass the lock screen in Windows 10
Not a guide for the security conscious among you, but if you want to go from boot up straight to the desktop without having to login, this is the trick you want.
How to change the default search engine in Microsoft Edge
Not a fan of Bing? Want to use a little search engine called Google instead? This is how.
How to make Firefox or Chrome the default browser in Windows 10
Mozilla's CEO doesn't like that Edge is the default browser in Windows 10, and if you don't either, here's how to change it.
How to disable Bing Search from Windows 10's Start menu
Don't want to search from the desktop? This is how to disable the feature. Warning: Will also kill Cortana.
How to stop Windows 10 installing automatic updates
Problem updates surfaced just prior to the Windows 10 launch. Here's how to use a special tool to block them.
How to change Windows 10's title bar color
Want to customize the look of the Windows 10 title bar? It's easy when you know how.
How to customize the Windows 10 Start menu
Hate the tiles? Wondering how to change the color scheme? Want to make other tweaks to the Start menu's look and behavior? We've got you covered here.
How to manage notifications in Windows 10
The Action Center could well be your new, favorite source of annoyances. Cut down on unwanted notifications.
How to import iTunes playlists into Groove Music in Windows 10
Currently use iTunes? Want to use Groove Music? This is the simple way to import playlists and music.
Remove 'Quick Access' from File Explorer in Windows 10
Whether you want to just hide Quick Access, or remove it entirely (using a registry tweak) this is how to do it.
Windows 10 has a secret screen recording tool -- here's how to use it
Game bar is a new feature which lets you record gaming videos and other PC activity. Find out more here.
Stop Windows 10 using your internet connection to share updates to other people
Windows 10 uses a P2P style system called Windows Update Delivery Optimization (WUDO) to share updates with other people. This guide will show you how to manage or disable it.
All the Windows 10 keyboard shortcuts you'll need (and a few more)
Keyboard shortcuts make using Windows 10 a quicker, much more fun experience. Learn what you can do here.
The best alternative Start menus for Windows 10
If you don't like the look of the new Windows 10 Start menu, here are some alternatives to try.
So you've upgraded to Windows 10... ready to leave the Insider program?
All set to say goodbye to being a beta tester for Microsoft? This is how you do it.
Sound problems in Windows 10? Here are some workarounds
Has Windows 10 made your computer silent? Here are some things you can try.
You don't need to use a Microsoft Account to download apps from Window 10's Store
Want to avoid having your local account converted into Microsoft Account? Here's how.
New Windows 10 preview builds on the way -- time to opt back into Insider updates!
If you want to get new Insider builds after the official release of Windows 10, here's what you need to do.
Photo Credit: paffy/Shutterstock