Transform Windows 10 into the operating system it should be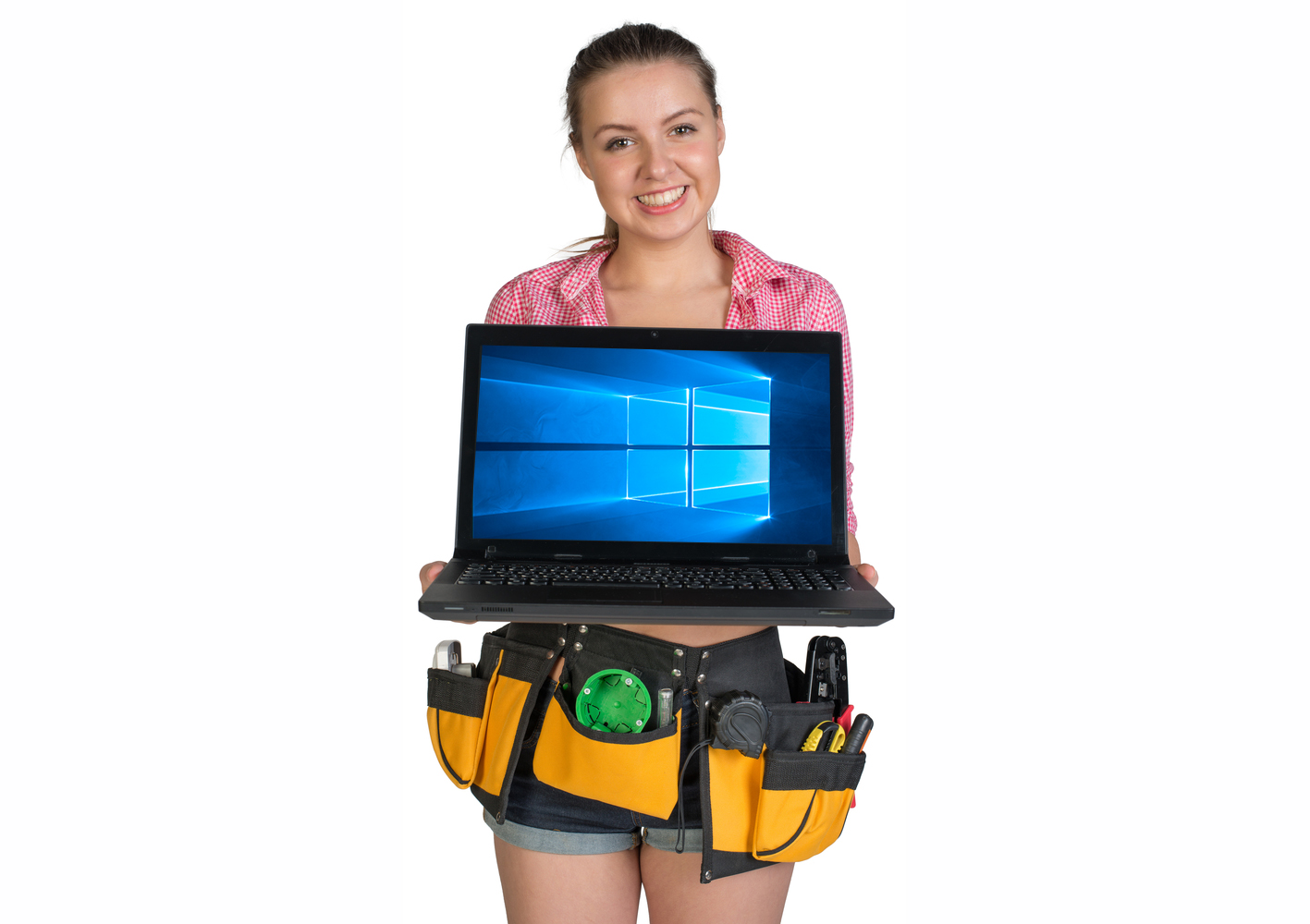 Windows 10 is a decent operating system, but there are a lot of niggles with it that I find frustrating, and I know I'm not alone in this. I'm not too worried about the new operating system "spying" on me, but there are plenty of other areas where, frankly, Microsoft could -- and should -- be doing better.
In the main, I find Windows 10 to still be rather half-baked. It's very much a work in progress rather than a finished, and polished operating system. Fortunately if you take matters into your own hands, you can improve the OS in myriad ways and fix all of the issues that Microsoft can't, or won't.
SEE ALSO: How to fix Windows 10's most annoying problems
Stop the Spying
Microsoft likes to know how you use Windows 10, and the operating system "gets to know you" in various ways in order to provide a "more personal computing experience". If you don't want a more personal computing experience, and you don't use Cortana, then you might want to reduce the amount of snooping.
For this, the best option is to use W10Privacy. The program offers a comprehensive collection of privacy-based settings you can block or change. The options are sorted into categories and color-coded so you can see whether a change is recommended or not.
Control Updates
Updates in Windows 10 are mandatory. If you're running the Pro, Enterprise or Education editions you can defer updates, but not reject them outright. The latest version of W10Privacy does, however, give you complete control over updates. Setting it up takes a little work, but just follow this guide.
Get a Better Start Menu
The Windows 10 Start menu isn't horrendous, but the tiled approach isn't to everyone's liking. Live tiles seem a bit of an odd addition too. You have to click on the Start button and wait for them to appear and update. I personally hardly ever pay any attention to the Start menu now, preferring to search for the programs and apps I want to run, or using desktop or Taskbar shortcuts.
If you're not a fan of the Windows 10 Start menu, you can replace it with one of several free alternatives. Classic Shell is our personal favorite, but there are others to choose from.
Banish Edge
Microsoft Edge, like Windows 10 itself, will be pretty good... when it's finished. At the moment, the new browser doesn't really compete with the likes of Firefox or Chrome. Annoyingly it sets (and occasionally resets) itself to not only be the default browser, but the default PDF reader too.
If you definitely don't want Edge, block it using Edge Blocker. You'll find the instructions for doing so here.
Get Rid of Bing
Microsoft's search engine is baked into Windows 10, not just in Microsoft Edge, but Cortana as well.
If you don't want this to be the case, you can change the default engine to Google, or any other search site for that matter.
The process for changing the default search engine in Edge isn't obvious. What you need to do is go to the search site you want to set as the new default, like www.google.com, and click or tap the ellipses in the top right corner of the browser and select Settings.
Scroll down and select View advanced settings.
Scroll down to Search in the address bar with, select Bing (www.bing.com) and select Add new.
Google should appear in the list of search engines. Select it and click/tap Add as default.
To remove Bing from Cortana, you'll need to make use of the Chrometana add-on. Follow the instructions here.
Remove Ads and Unwanted Apps
Microsoft doesn't advertise apps as such, but it does make app suggestions. If you don't want these, you can toggle the options off. To remove the suggestions from the Start menu, go to Settings > Personalization > Start and toggle off Occasionally show suggestions in Start.
The software giant recently pushed the Rise of the Tomb Raider game on Windows 10 Lock Screens. To prevent this happening again, follow the instructions here.
Windows 10 comes with a lot of apps, some are useful, but plenty of which you'll never even open. To get rid of these, use a program like IObit Uninstaller. Click on the Win Manager setting in the program and select the apps to remove.
Restore Features Microsoft Removed
Microsoft stripped out some functionality and tools found in previous versions of its operating system. Missing features include the Windows Experience Index tool and Windows Media Center.
You can get some of these elements back using the Missed Features Installer (MFI) for Windows 10. Follow the guide here.
Miscellaneous Tweaks
You can disable Windows 10's Action Center by following this advice, completely remove OneDrive from your system, and -- if you haven't blocked Edge -- make Firefox or Chrome the default browser in Windows 10.
That should fix the majority of the annoyances found in Windows 10, but if you know of any other tricks, tweaks and suggestions please share them in the comments below.
Photo Credit: cherezoff/Shutterstock