Surface Hub isn't vaporware! Microsoft starts shipping it to business customers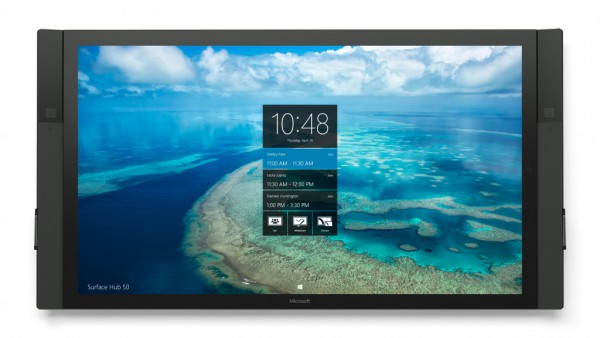 When a product is announced, but then never released, it is often referred to as vaporware. This can be both hardware and software. While some of this perceived vaporware fades into the annals of tech history, sometimes it becomes an actual product, thus shaking its "vaporware" moniker.
Microsoft's Surface Hub was beginning to enter into the vaporware category, and for a while, I feared it would never see release. After delays and price-hikes, Microsoft's product is finally shipping to business clients. This is particularly great news, as it is one of the company's most exciting products in years.
"I can tell you confidently, our Surface team works together better because we have Surface Hub. Our early Surface Hub business partners can tell you confidently that they work together better with Surface Hub. This is why we built Surface Hub. And this is why we are so proud to announce that Surface Hub has begun shipping to business customers. We are excited to see how Surface Hub will bring people together to work, create and learn in new ways", says Brian Hall, General Manager, Microsoft Devices Marketing.
Hall further explains. "we are not just releasing a powerful device. We are releasing a team-empowering solution that will make meetings more productive, modernize workflows, and let people engage with data much better. We designed Surface Hub from the ground up for ink and touch, and harnessed the best collaboration and security features of Windows 10, Skype for Business, Office, OneNote and Universal Windows apps. We've seen how businesses and disciplines like healthcare, manufacturing, automotive, consulting, defense, finance, education, and design can bring Surface Hub into workspaces to bring a new level of innovation and efficiency to their teams. They can reduce costs and improve effectiveness, compared to legacy AV and presentation technology".
Starting at $9,000, Surface Hub is not designed for consumers, but instead businesses and other organizations. It serves as an amazing solution for both collaboration and communication. Companies that cannot afford the product, should take a look at Microsoft's Project Rigel, which offers much less functionality, but at a fraction of the cost.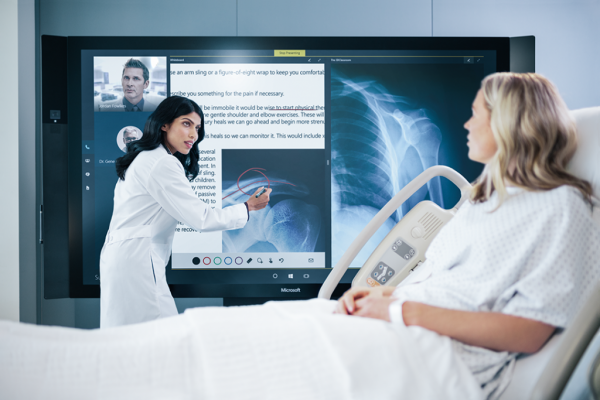 While the price makes it a hard sell, Microsoft shares that some organizations -- apparently given early access -- are already leveraging it, such as AstraZeneca, Children's Hospital of Philadelphia, and European School of Management and Technology, to name a few.
READ MORE: Windows 10-powered Surface Hub brings interactive whiteboards kicking and screaming into the 21st century
Is your company investigating an investment in Microsoft's Surface Hub? Tell me in the comments.