Is Microsoft planning to resurrect its dreaded Get Windows 10 nagware? [Update: no, it isn't]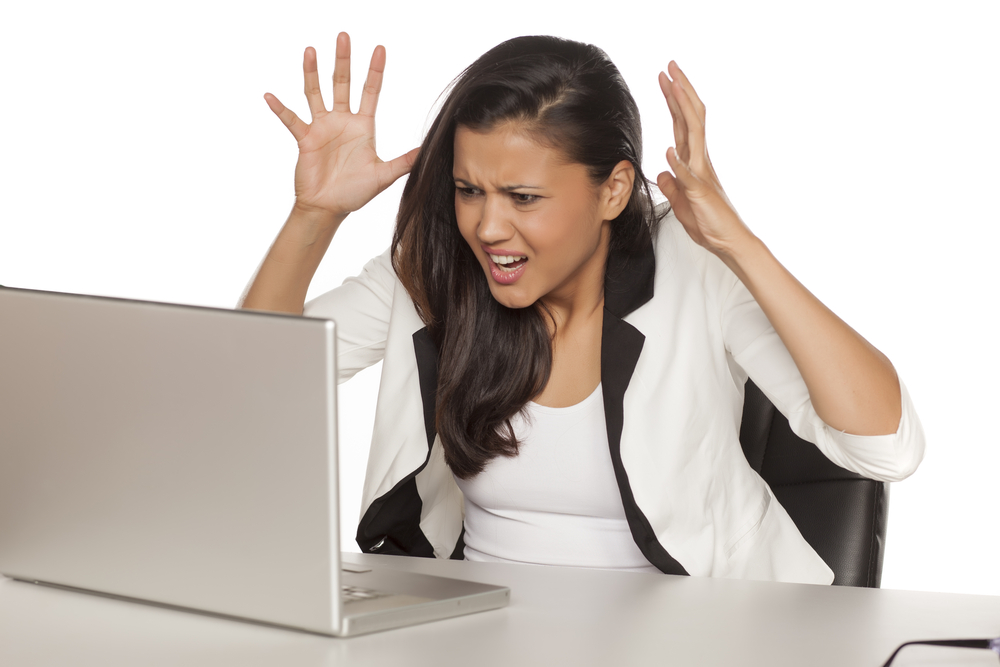 Two weeks ago, Microsoft finally removed its scummy Windows 10 nagware from Windows 7 and 8.1 systems. This came as a major relief to everyone who didn't want to upgrade to the latest operating system, but who had been forced to weather a storm of increasingly sneaky tactics as the software giant pulled every trick possible to get as many users to upgrade before the free period expired.
With the nagware removed, users were no doubt hoping that would be the end of the matter, but it turns out that might not be the case after all.
As spotted by Woody Leonhard at InfoWorld, the telemetry patches for Windows 7 (KB2952664) and Windows 8 (KB2952664) have been updated, and so will be offered to Windows 7 and 8 users once again. Those patches weren't among the ones removed recently, but they are a prerequisite for the KB 3035583, the Get Windows 10 nagware.
The official description for the patches is as follows:
Compatibility update for upgrading Windows 7/8 -- This update performs diagnostics on the Windows systems that participate in the Windows Customer Experience Improvement Program. These diagnostics help determine whether compatibility issues may be encountered when the latest Windows operating system is installed. This update will help Microsoft and its partners ensure compatibility for customers who want to install the latest Windows operating system.
In a nutshell, what it does is check to make sure your version of Windows is compatible with Windows 10. That makes sense when pushing a free upgrade, but not now that Windows 10 is a paid product.
While people have, understandably, been freaking out about the return of this patch, it doesn't necessary mean that Microsoft plans to push Windows 10 onto Windows 7 and 8.1 users again, even if the free-falling upgrades would give the company a major reason to do so.
SEE ALSO: WTF? Windows 10 now actually losing market share
What it does mean is Microsoft will be able to record data from Windows 7 and 8.1 systems which it may choose to do something with in the future.
There's certainly no need to panic about the return of the patches just yet -- it would be easy to read too much into their resurrection -- but if you really don't want to risk Windows 10 darkening your doorstep again, the safest option for now is to make sure you block those patches in Windows Update. You can do this in Windows 7 by right-clicking the relevant update and choosing the option to hide it.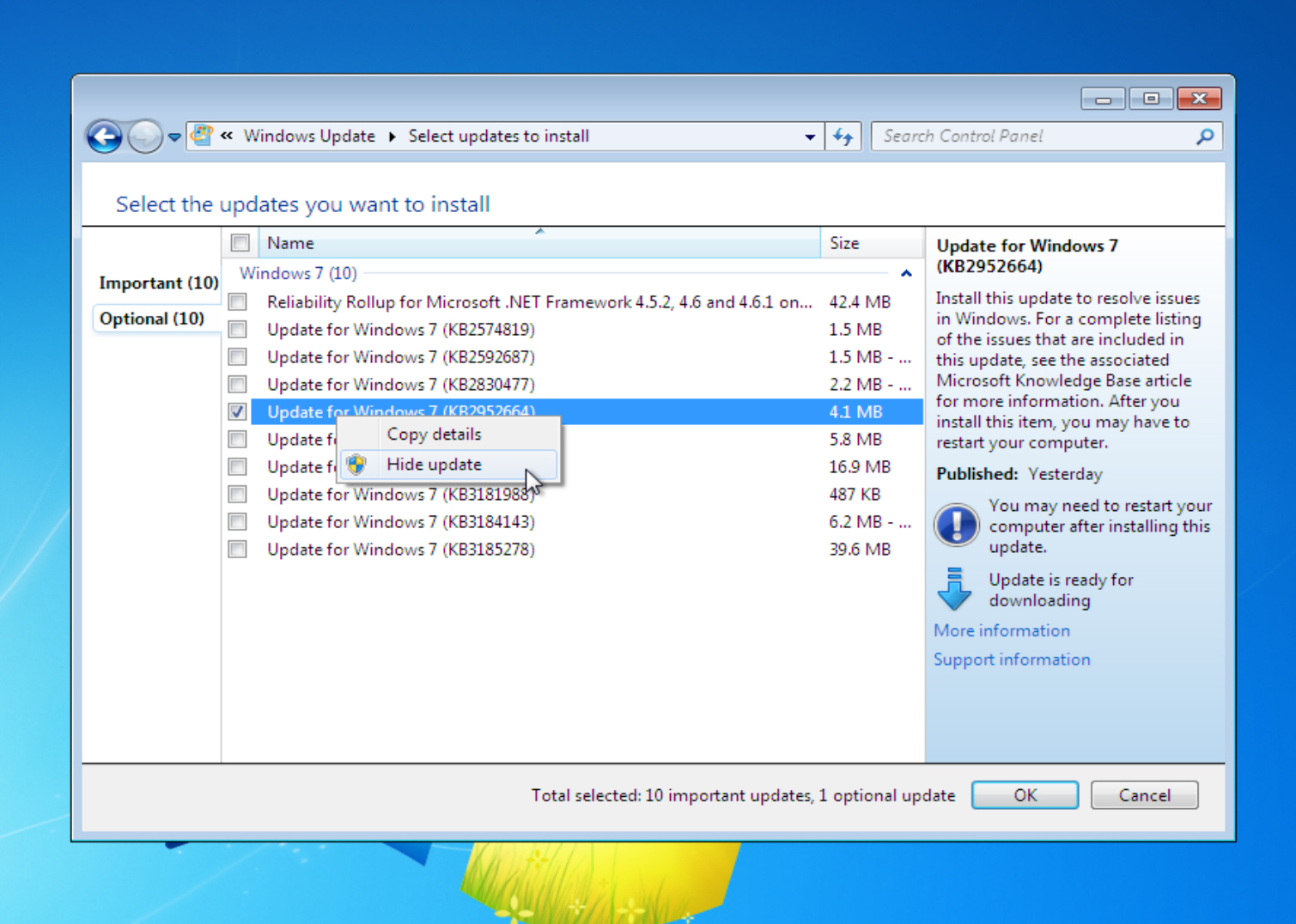 Update: A Microsoft spokesperson tells me there's nothing to be concerned about:
There is no Get Windows 10 or upgrade functionality contained in this update. This KB article is related to the Windows Update and the appraiser systems that enables us to continue to deliver servicing updates to Windows 7 and Windows 8.1 devices, as well as ensure device and application compatibility.
Photo credit: Vladimir Gjorgiev / Shutterstock