OnePlus 3T now available in US and Canada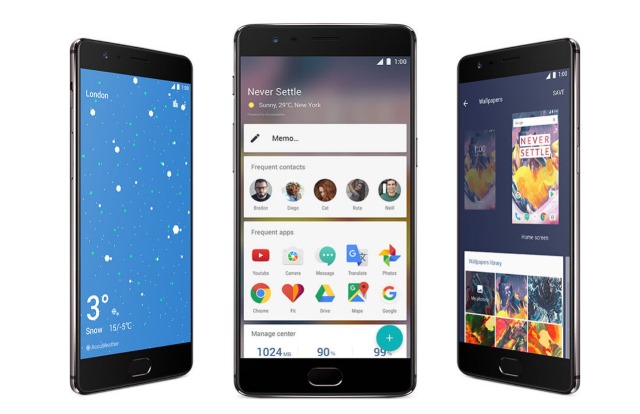 After just five months on the market, the excellent OnePlus 3 is no more. But, OnePlus is not without a "flagship killer", as, in its place, it has introduced an updated model that features some welcome improvements while still maintaining an attractive price tag. And, starting today, the OnePlus 3T is officially available for purchase.
The latest flagship killer is released in US and Canada first, and it will reach Europe on November 28. Today, it is available in both storage options but only in a single color, as the Soft Gold trim will be offered later down the road.
In US, the 64GB model kicks off at $439, which is $40 more than the OnePlus 3. To get the 128GB OnePlus 3T, you will have to shell out $479. Both models have non-expandable storage, but even the base version offers plenty of space for most consumers.
For folks who need more, an additional $40 to upgrade to the 128GB model is great value. The Soft Gold trim, once it will be available, can only be had with 64GB of internal storage.
OnePlus also offers a number of bundles and accessories for the OnePlus 3T, including a "Go Big or Go Home Bundle", which offers a case, Dash power adapter, Bullets (v2) headphones, a Dash Type-C cable, and a tempered glass screen protector for $83.50, and a protection plan which extends the warranty two two years and adds accidental damage coverage for up to $80.
North of the US border, prospective buyers in Canada are looking at a CAD$599 starting price, with the 128GB version commanding a $40 premium at CAD$639. The bundles are more expensive, but the protection plan costs the same.
OnePlus 3T highlights include: 5.5-inch OLED 1080p display, 2.35GHz Qualcomm Snapdragon 821 processor, 6GB of RAM, 3,400mAh battery, 16MP main camera, 8MP front camera, and Android 6.0.1 Marshmallow-based OxygenOS.
If you want to learn more about the OnePlus 3T, stay tuned for our upcoming review.