Microsoft shows Windows 10 market share growing steadily, but the numbers are fake [Updated]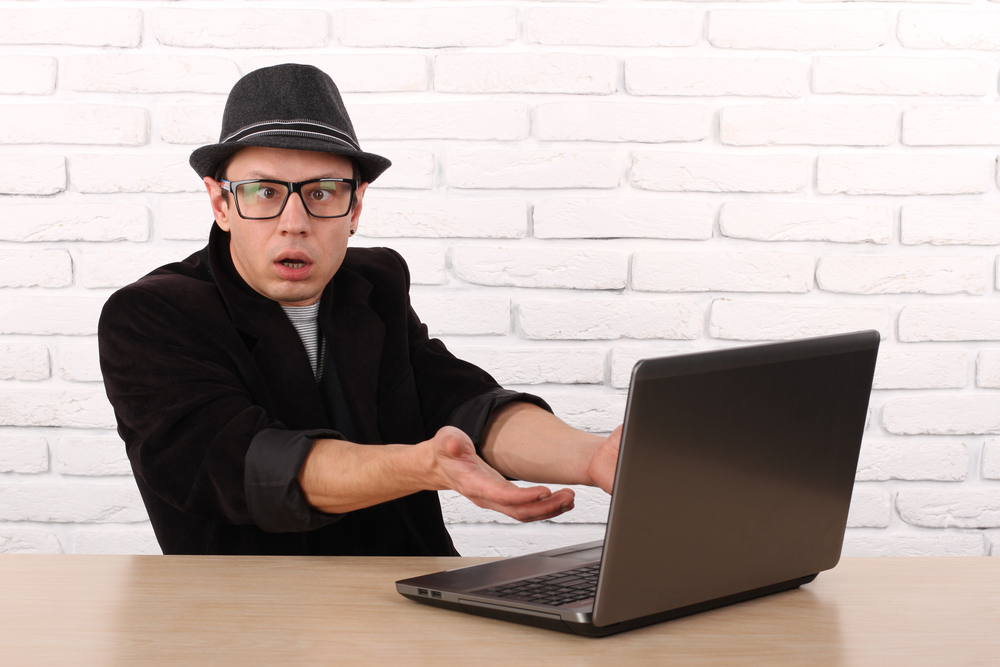 Microsoft's own Windows 10 share numbers have always seemed a little, well, generous. While NetMarketShare's OS usage share figures show the new operating system doing fine, but lagging some distance behind Windows 7 (as you'd expect), Microsoft's figures paint an entirely different picture.
Five months ago, the software giant showed Windows 10 hitting 50 percent in the US, and two months ago, it had the new OS overtaking Windows 7 globally. Today's update though stretches the believability just a little too far.
SEE ALSO: Windows 10 enters 2017 not with a bang, but a whimper
Unlike NetMarketShare which updates its usage share numbers monthly, Microsoft's Windows Trends page is updated every 2-3 months. So while in a couple of days' time NetMarketShare will report the numbers for January, Microsoft is only just now posting figures for November.
That means that when Microsoft showed Windows 10 overtaking Windows 7, this apparently happened in August last year. Most other analysts don't see that seismic shift happening globally until December 2017, at the earliest.
There are other differences in what NetMarketShare and Microsoft report too. NetMarketShare gathers usage data -- the number of people using the OS -- while Microsoft records the number of devices the OS is installed on, including (presumably) unsold devices. NetMarketShare shows all flavors of Windows, from XP up, as well as other operating systems, while Microsoft only records Windows 7, Windows 8, Windows 8.1 and Windows 10.
According to the latest figures from Microsoft, in November 2016 Windows 10 had 46 percent of the global Windows market. In the same time, Windows 7 declined to 39 percent (in contrast, in that month NetMarketShare had Windows 10 on 23.72 percent and Windows 7 on 47.17 percent).
Microsoft's update shows steady, and I guess fairly believable, growth for the new OS. The last time the figures were updated, Windows 10 had 43 percent share in August, and Windows 7 had 42 percent.
So why do I say the numbers are fake?
Well, the growth of Windows 10 and the decline of Windows 7 is just way too neat to be real. According to the Windows Trends figures, Microsoft grew by exactly one percentage point a month, every month from July to November (42 percent, 43 percent, 44 percent, 45 percent, 46 percent). At the same time, Windows 7 declined by exactly the same amount.
And if that doesn't sound unlikely enough, Windows 8.1's share went up one percentage point in August (to 13 percent) and hasn't changed since. Windows 8's share (2 percent) hasn't wavered either. And that's ridiculous. Windows 8.x is an OS in decline.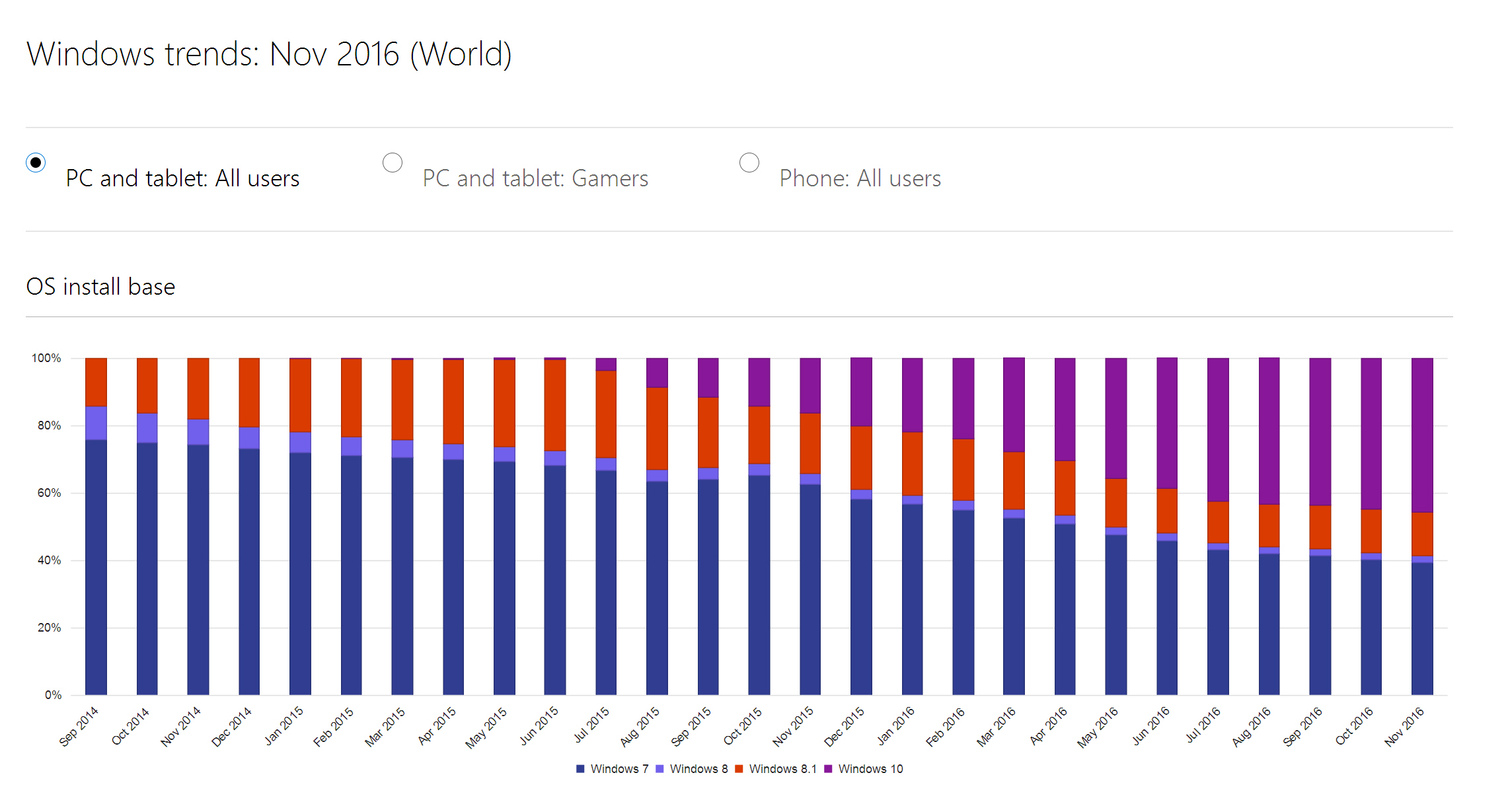 It's possible the new numbers are just placeholders, and Microsoft has dropped them in while awaiting the real figures (although why it would do that I have no idea). But if that's not the case, then I call BS. Microsoft's Windows share numbers have been raising eyebrows for a while, but this latest lot smacks of just being made up.
I've asked Microsoft for comment, and will update the story when I hear back.
Update: A Microsoft spokesman responded to my request but says only "Microsoft does not comment on third party data." Or, it seems, on their own "data".
Photo credit: v.gi / Shutterstock