HTTPS now protects half of all web traffic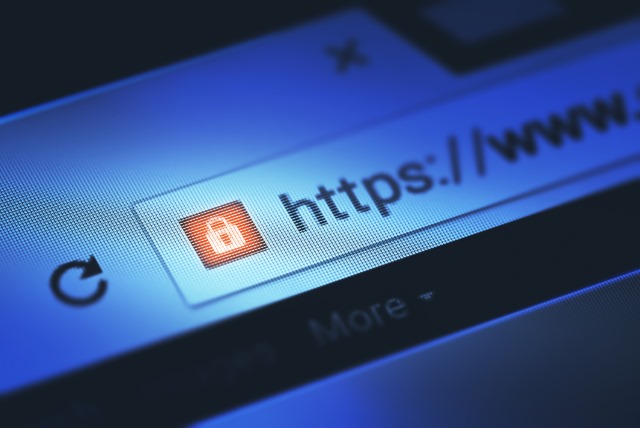 Websites that implement HTTPS reap a lot of benefits. Not only do they protect their users by preventing third parties from snooping on web traffic, and safeguard against content hijacking and cookie stealing, but they also enjoy a better ranking in Google as the search giant uses HTTPS as a signal in its search algorithms.
Few privacy-minded people would be happy about logging in, or entering credit card details, on a site which doesn't afford the proper protection that HTTPS brings.
It's taken a long time for the web to transition from HTTP to HTTPS, but the Electronic Frontier Foundation (EFF) reports that as of earlier this month the movement to encrypt the web reached a significant milestone -- half of all web traffic is now protected by HTTPS.
As you can see from the graph below, the growth from HTTP to HTTPS traffic in Firefox has been steady over the past two years (rising from 37.81 percent in October 2015 to a high of 52.93 in February 2017) and Chrome has seen a similar pattern. According to Google's own figures, 55 percent of sites visited by Windows users in Chrome this month were loaded over HTTPS.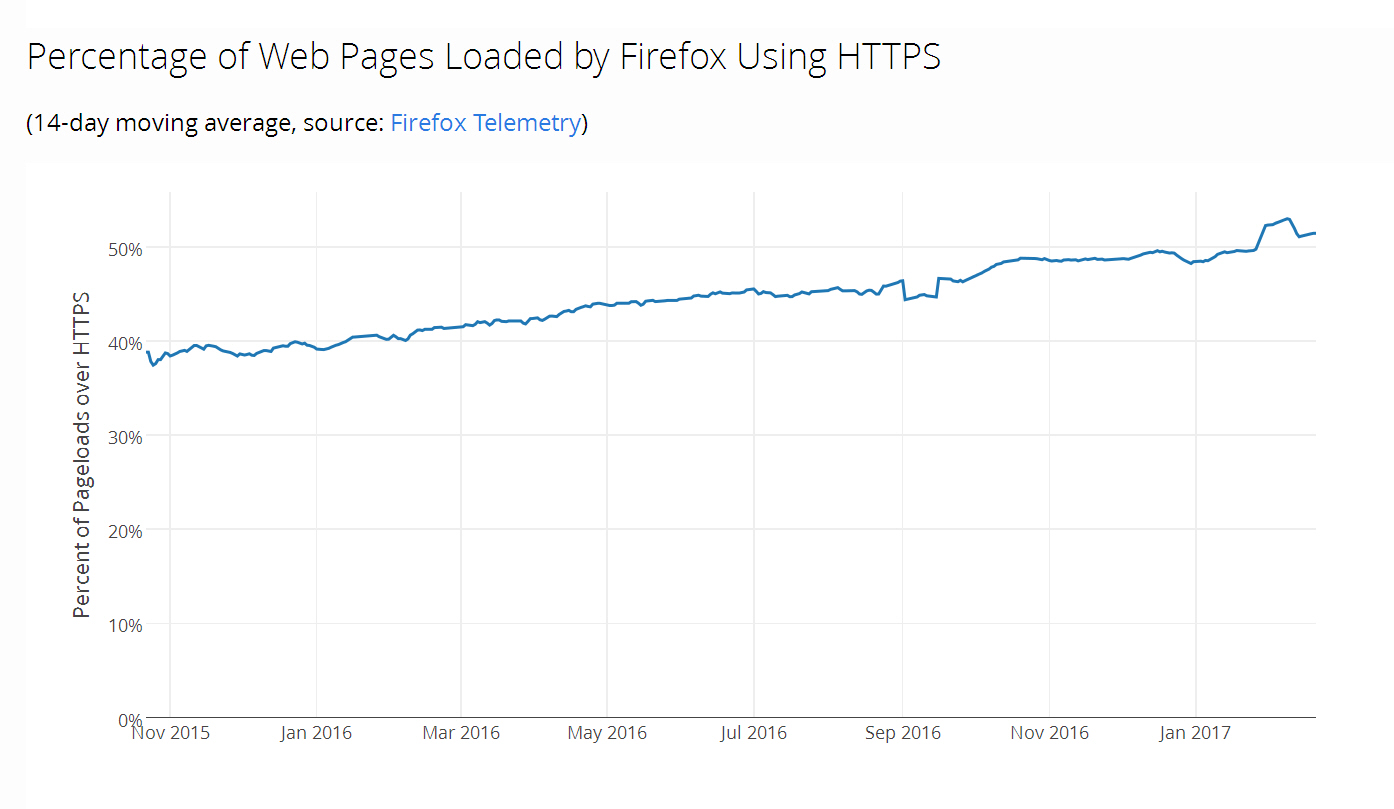 Of course, while this is great news, it still means that half of web traffic isn't protected by the protocol yet, so there's still a lot of work to be done.
Image credit: ktsdesign / Shutterstock