Fedora 26 Alpha Linux distribution with GNOME 3.24 now available for download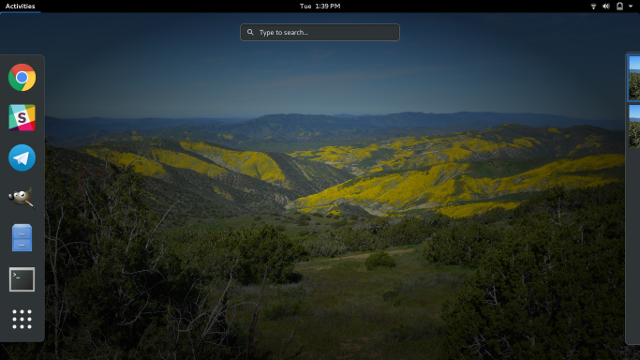 Fedora is my absolute favorite Linux distribution. While it may not be the most popular such operating system, many in-the-know users ultimately choose it. Heck, Linus Torvalds, the father of Linux, famously uses the distro. It's not hard to see why many advanced users select it -- it is rock solid while being fairly bleeding edge. Also, for those that are fans of open source and FOSS, there are no proprietary packages, codecs, or fonts included "out of the box." It is just a refreshingly smooth and straightforward experience.
Today, Fedora 26 gets an Alpha release. While you might expect a pre-Beta release to be full of bugs and issues, that is absolutely not the case. I have been using the operating system all day today, and despite the "Alpha" tag, it is totally rock solid. I have yet to encounter a bug or issue. Of course, my experience won't necessarily be the same as yours. In other words, tread cautiously, and avoid installing this on a production machine.
ALSO READ: Canonical killing Unity for Ubuntu Linux, will switch to the superior GNOME
If you do feel like living dangerously, however, you can get the default workstation ISO here. While I formatted an SSD to use for testing, you can totally run it in a virtual machine as well. Actually, a VM is probably a good idea for an alpha operating system.
What can you expect from the operating system? It comes with kernel 4.11.0-0.rc3, so you are very bleeding edge in that regard. Since Fedora is primarily a GNOME-focused distro, it should come as no surprise that it has version 3.24 of the desktop environment -- awesome!
ALSO READ: GNOME 3.24 Linux desktop environment is here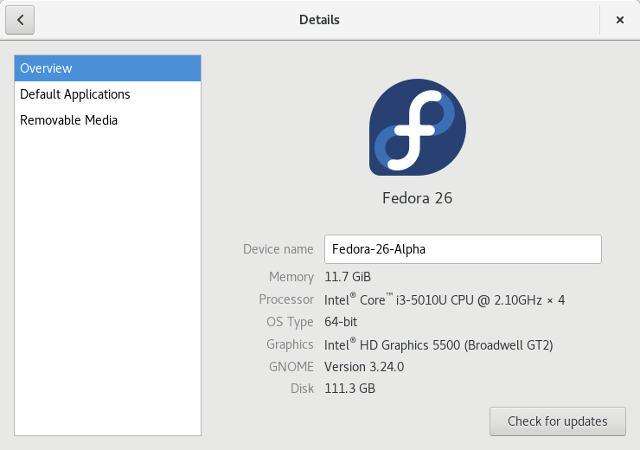 If you do not like GNOME, do not worry. There are other spins available too, such as KDE Plasma, Xfce, and LXDE. You can grab those variants here. There are even ARM versions to be had here. There are many changes in Fedora 26, so before you install any version of the operating system, you should read about them here.
What is your favorite Linux-based operating system? Tell me in the comments below.