Microsoft officially releases Visual Studio 2017 for Mac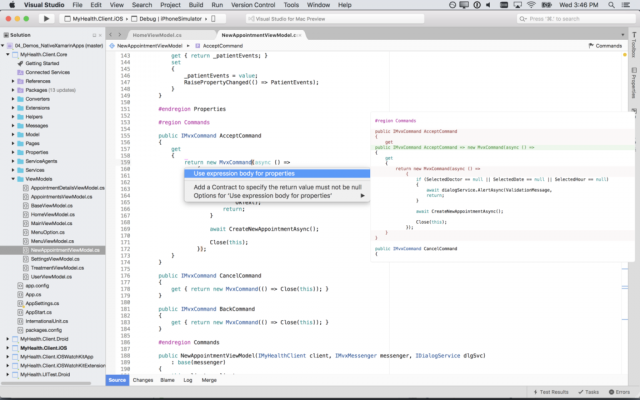 We first learned of Microsoft's plans to bring Visual Studio to the Mac last year in November, but it is not until Build 2017 that the software giant announced the general availability of the much-awaited version of its IDE. That's right macOS users, Visual Studio 2017 for Mac is finally here.
Visual Studio 2017 for Mac arrives two months after Microsoft released the Windows version and the fourth beta of the macOS IDE, and brings with it a number of new features related to things like .NET Core, web tooling and Xamarin.
"Use Visual Studio 2017 for Mac to develop apps for Android, macOS, iOS, tvOS, watchOS, web, and cloud. Code fast, debug, and diagnose with ease, test often, and release with confidence. Use version control, be agile, and collaborate efficiently with this new release!" says Microsoft in the release notes for Visual Studio 2017 for Mac.
The native development support for Android, iOS, macOS, tvOS and watchOS comes through Xamarin, Microsoft notes, which the software giant purchased over a year ago to beef up its position in the mobile market.
Visual Studio for Mac is designed as a native macOS app, and is made available in three different versions, namely Visual Studio Community for Mac, Visual Studio Professional for Mac and Visual Studio Enterprise for Mac. The first is available for free, while the latter are offered as paid versions.
To run Visual Studio 2017 for Mac, you will need a device running OS X El Capitan 10.11 or macOS Sierra 10.12 with at least 4GB of RAM and a processor clocked at 1.8GHz or higher.