Microsoft releases Windows 10 Fall Creators Update Build 16237 to the Fast ring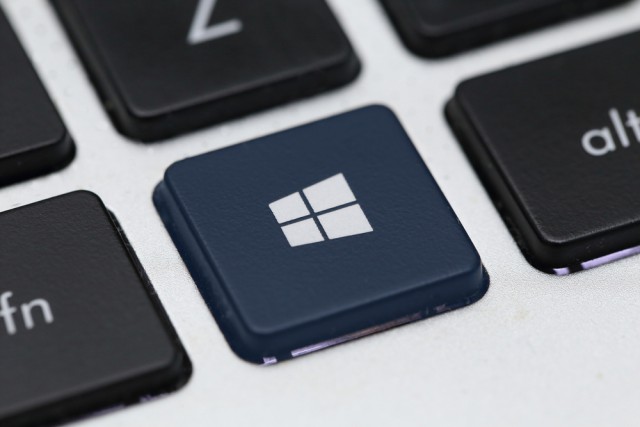 It's a great time to be a Windows Insider at the moment, as the past two Windows 10 builds -- Build 16226 and 16232 -- are jam packed with new features and major improvements.
Build 16237 arrives today in time for the weekend, and like its predecessors, it offers a lot of changes, fixes, and additions.
SEE ALSO: Microsoft drops Timeline from the Windows 10 Fall Creators Update
First up in the new build are the inevitable raft of Edge improvements. Almost every new build includes changes to the browser, and in Build 16237, the main additions are a read aloud feature (with word and line highlighting) for websites and PDFs.
Other Edge improvements include:
If you click Share in Microsoft Edge, the Share UI will now match the Microsoft Edge theme if it is different from the rest of the system. Share UI will also now launch under the Share button, rather than in the center of Microsoft Edge.
When you add a favorite, you will get an animation now that indicates where users can find their most important websites in the future.
Fixed an issue where copying double byte characters (for example Japanese or Chinese) out of Microsoft Edge and pasting into another app wouldn't show the characters correctly in the second app.
Fixed a Microsoft Edge issue from the previous flight where opening links in a new tab might cause a new window to open with the link instead.
Fixed an issue from recent flights where the Print dialog in Microsoft Edge would show a blank preview page and lead to printing a blank page.
Fixed an issue resulting in the Microsoft Edge context menu not showing up on pen barrel button tap.
Fixed an issue when returning to Edge after a crash. Your tabs will be automatically restored for you.
There have been a number of improvements made to Notifications and Action Center, and these include:
Notification buttons now span across the bottom of the notification, rather than being right-justified.
It's easier for you to take action on your notifications by auto-expanding the first notification in each notification group in the Action Center. Now you can quickly triage your emails, snooze your reminders, reply to your texts, etc. without the need to expand every single one of them.
In response to feedback about the X to "dismiss" notifications being confusing, Microsoft has adjusted it to now be an arrow to make it clearer that the notification is actually being pushed to the Action Center to be reviewed later.
Fixed an issue from recent flights where if you received 20 notifications from a specific app, then received more (without ever clearing them from the Action Center), ShellExperienceHost would start crashing repeatedly in the background.
Fixed a recent issue where tapping on the chevron of an expanded notification in the Action Center wouldn't collapse the notification.
Fixed an issue from recent flights where opening the Action Center might not clear the badge on the Action Center icon, leading one to later believe there were new notifications when there weren't any.
Fixed an issue where Notifications and Actions Settings might have unexpectedly had a number of unnamed apps listed at the top in recent flights.
Fixed an issue where Windows Defender notifications might include unparsed parameters (showing a % sign).
There have been improvements made to My People too, such as:
Notification badges for people pinned to the taskbar will now be consistent with the color of your theme if you've opted into showing color in Start, Action Center, and other places on the system.
When you receive emoji from people pinned to the taskbar, this is now referred to as a "pop". You'll see this terminology reflected under Settings > Personalization > Taskbar.
SEE ALSO: Should Microsoft rethink its Windows 10 feature update plans?
Also new to this build are Windows Shell Improvements for users with high DPI displays that will fix blurry desktop apps. This doesn't work with all apps (naturally) and doesn't even apply to UWP apps, but it's definitely a step in the right direction.
Numerous improvements have also been made to the touch keyboard and emoji, and handwriting panels.
The new build also adds GPU support to the Task Manager and a new "virtual machine gallery" under Quick Create in Hyper-V.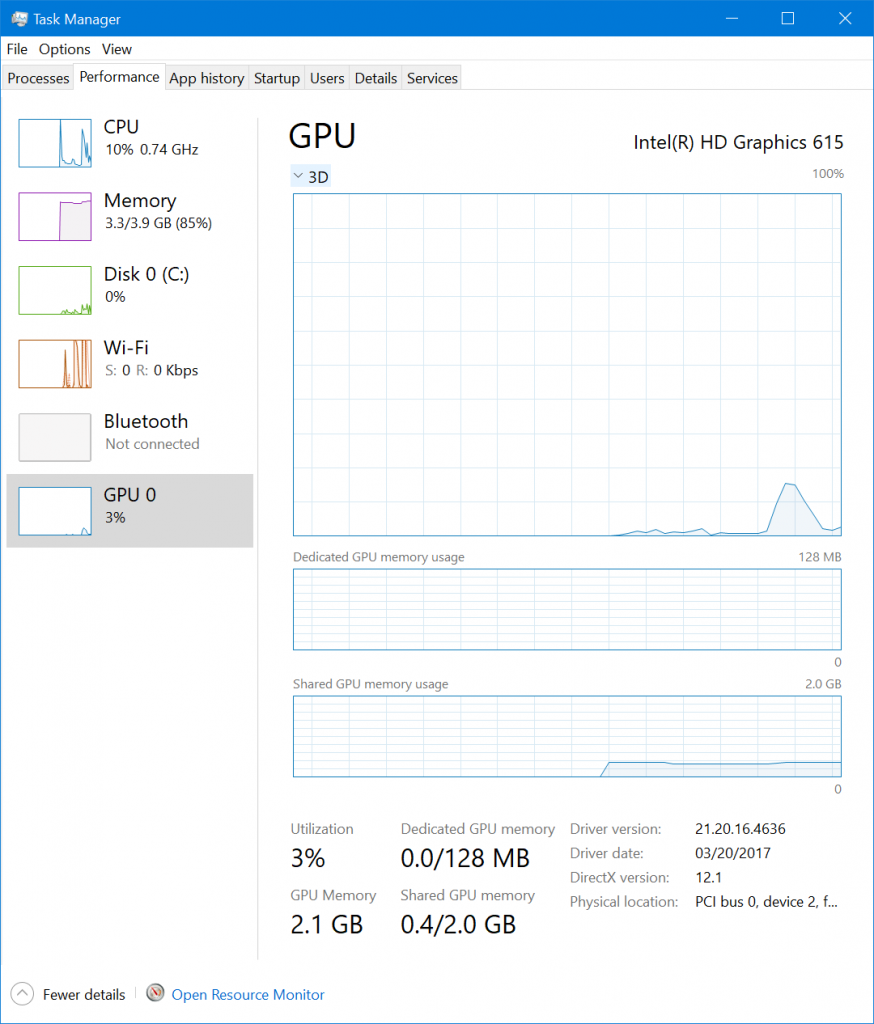 Other changes, improvements, and fixes for PC include:
Fixed an issue from the last flight where doing a PC reset via Settings > Update & security > Recovery and choosing "Remove everything" might put your device into a reboot loop. It is now safe to use this option again.
Fixed the issue causing some inbox apps to be displayed with a name that looked like "ms-resource:" and listed at the bottom of Start.
Fixed an issue from recent flights resulting in the Photos, Groove Music, and certain other app's live tiles not working.
Fixed a high hitting crash impacting Start and Cortana in recent flights.
Fixed a recent issue where you'd find two Connect apps in Start -- one as expected, with a blue app icon, one unexpected with a light grey app icon and non-functional.
Updated Start so that if you press and hold on an app in the all apps list, the context menu will now appear after a moment, rather than first having to lift your finger.
Added a new option to Cortana to enable or disable showing your cloud content in the search results.
Fixed an issue where Cortana search might drop the first typed character if Microsoft Edge was the foreground app.
Fixed an issue from recent flights where Alt+<number> wasn't working in Win32 apps to input special characters.
Fixed an issue resulting in the up/down keys potentially hanging input when used after typing something into certain search boxes that offered dropdown suggestions.
Fixed an issue where the Network & Internet Status Settings page might say a network was public even though it had been set to be private using the Control Panel.
Fixed an issue where the "More"/"Less" text wasn't localized in the custom color picker in Color Settings.
Fixed an issue where switching away and back to Windows Spotlight in Lock Screen Settings resulted in an infinite spinner in the preview image.
Chinese (Simplified) dictation has been disabled for now. It will be back once Microsoft has had some time to smooth out the experience. Voice input for English (United States) will still be available.
Fixed an issue from the last few flights where Task Manager was frequently hanging on launch for some Insiders.
Fixed an issue from the last flight resulting in Storage Spaces unexpectedly erroneously saying there was no disk space available.
For Insiders flighting using the Pro edition on a Surface Laptop, Microsoft addressed a recent issue where Win32 apps (for example PowerShell and Command prompt) were blocked by Device Guard after upgrading.
Fixed an issue some people were experiencing resulting in content copied from Screen Sketch and pasted elsewhere appearing to be just a black box rather than the expected sketch.
Fixed the issue causing Xbox Live in-game experiences such as gamer profiles, achievement details, and other dialogs to fail to load.
Updated the Win32 MessageBox to now be natively per-monitor DPI aware! That means it should no longer be blurry when used in mixed DPI environments, or when changing DPI. Curious to try it? One place in particular MessageBox is used is in Notepad, in the error dialog that pops up if you search for a word that's not found in the text.
Other known issues for PC include:
Cortana Vision features -- including the Camera Roll Insights and Cortana Lasso -- which were introduced in Build 16215 will no longer be available in Insider Preview builds going forward. The cross device Map Handoff feature has also been removed from Insider Preview builds. You will no longer see directions shared with your mobile device after searching for a location on your PC.
Microsoft is continuing to investigate reports that the battery status on certain laptops isn't updating while the device is unplugged.
Depending on the implementation of the third party firewall product, it might result in Windows Defender Security Center showing an 'Unexpected' state. Microsoft is investigating options for addressing this.  Until that time, if you are using a 3rd party firewall product, and see this state in Windows Defender Security Center, please reference the UI of your 3rd party provider to understand your protection status.
In Recovery Settings if you choose "Reset This PC" > "Keep My files" the operation will fail at 1 percent and will revert with no changes to the system. "Remove My files" option will work as expected.
Apps that call into the firewall, such as Microsoft Edge and other apps that use networking, may become unresponsive until you reboot.
Trying to use the dictation hotkey (WIN + H) in UWP apps won't work -- you'll see the UI come up and immediately dismiss. If you'd still like to use dictation, the microphone in the touch keyboard will work. You can right-click the taskbar for an option to show the touch keyboard button if it's not already visible.
Microsoft is investigating reports that the Copy Link option displayed in Microsoft Edge when you right-click a hyperlink isn't working in recent builds.
Photo credit: charnsitr / Shutterstock