GNOME partners with Purism on Librem 5 Linux-based privacy-focused smartphone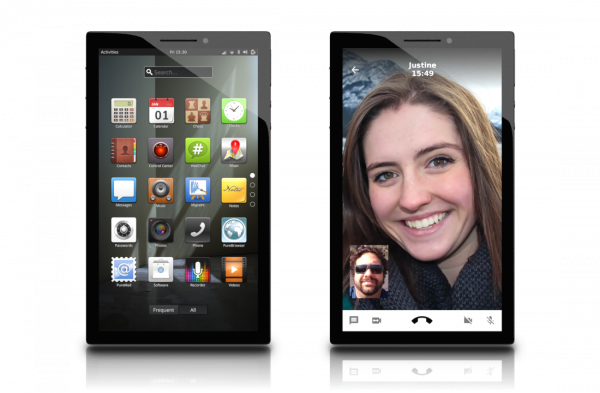 The Librem 5 smartphone by Purism has a long and difficult road ahead of it. Competing against the likes of Apple and Google on the mobile market has proven to be a death sentence for many platforms -- including Microsoft with its failed Windows 10 Mobile. With that said, I am rooting for Purism and its Pure OS, as the world would benefit from a device that uses Linux and focuses on both privacy and security. Such an alternative to iPhone and Android would be a breath of fresh air.
Luckily, Purism has found itself a new partner on this project -- one of the most important organizations in the Linux community -- The GNOME Foundation. Yes, the maker of the absolute best desktop environment is offering to assist with the Librem 5 -- if it is successfully crowdfunded, that is. To date, it is only about 33-percent funded, although there is still more than a month to go.
"Purism is excited to work with many communities and organizations to advance the digital rights of people. Getting endorsement from GNOME Foundation for the Librem 5 hardware gets us all one-step closer to a phone that avoids the handcuffs of Android and iOS," says Todd Weaver, Founder and CEO, Purism.
ALSO READ: GNOME desktop environment for Linux and BSD is 20 years old today
The GNOME Foundation explains, "The Librem 5 is a hardware platform the Foundation is interested in advancing as a GNOME/GTK phone device. The GNOME Foundation is committed to partnering with Purism to create hackfests, tools, emulators, and build awareness that surround moving GNOME/GTK onto the Librem 5 phone. As part of the collaboration, if the campaign is successful the GNOME Foundation plans to enhance GNOME shell and general performance of the system with Purism to enable features on the Librem 5."
With GNOME onboard, Purism's chance for success with Librem 5 increases immensely, although it is still unlikely. That is, unless fans of open source and privacy start stepping up and pledging additional funds to the crowdfunding effort.
If you would like to see such a smartphone come to fruition, you can contribute here. You can pledge a mere $20 to get your name added to the official backer's list -- a great way to publicly show your support of the open source community.
Do you think the Purism Librem 5 can succeed? What would success be for such a phone? Please tell me in the comments below.