Windows 10 will overtake Windows 7... but when?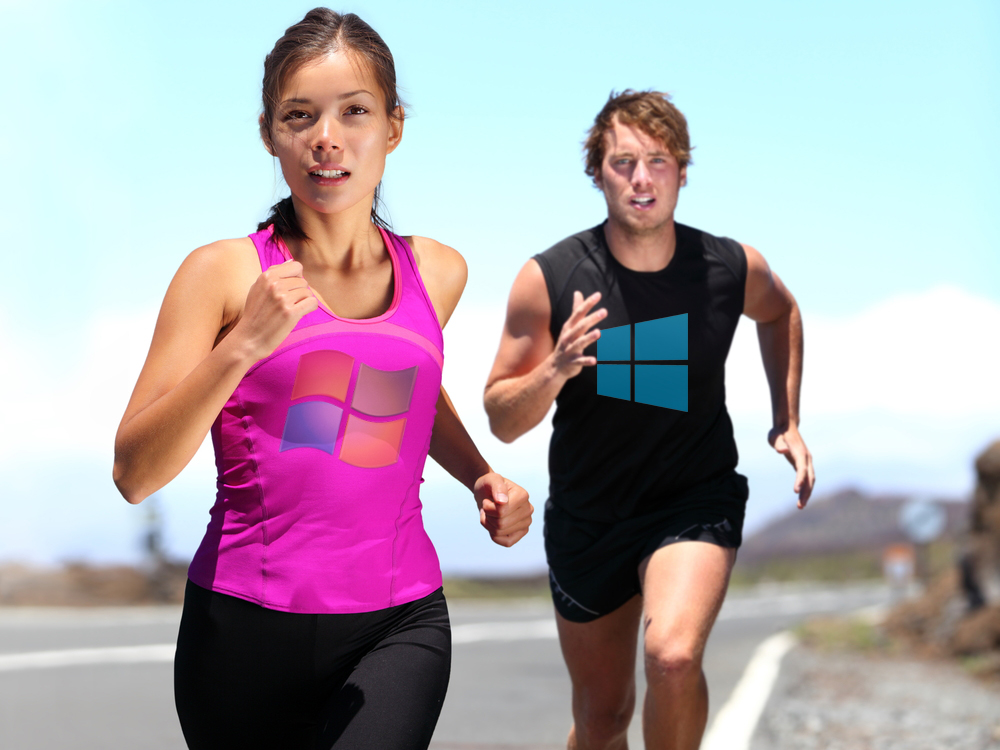 Each month, NetMarketShare reports on the state of the desktop operating system market. Its numbers are often interesting, and occasionally initially wrong (this month, for example, they showed a sizeable growth for Linux, before being corrected).
The Windows 10 Fall Creators Update is due to begin rolling out this month (even though over a third of users still don't have the Creators Update), and Microsoft will be hoping this big new feature release will give its operating system a major boost. But how is Windows 10 doing at the moment, and when will it finally overtake Windows 7?  Read on to find out.
SEE ALSO: Has the pace of Windows 10 upgrades stalled completely? Clues from Microsoft suggest it has
In September, according to NetMarketShare's latest figures, Windows 10's share went from 27.99 percent to 28.65 percent, a gain of 0.66 percentage points. In August, the operating system's growth was just 0.36 percentage points, so it's a definite improvement.
Windows 7, on the other hand, shed a lot of users in September, going from 48.43 percent to 46.22 percent, a big drop of 2.21 percentage points. It's still way ahead, but the gap is slowly closing.
Windows 8.1 also lost share, going from 6.07 percent to 5.83 percent, a drop of 0.24 percentage points. Windows 8 fell 0.12 percentage points and now sits on 1.23 percent. Combined, Windows 8.x lost 0.36 percentage points and has a 7.06 percent share.
Windows XP dropped 0.56 percentage points to give it 5.51 percent.
NetMarketShare isn't the only service to measure operating system usage share, and if you're after some better news for Windows 10, then StatCounter has you covered.
Before we get into it, it's important to note that StatCounter's numbers are reported differently from NetMarketShare's, because they just break down Windows's share, whereas NetMarketShare's numbers include other operating systems, such as different flavors of macOS and Linux. So we're not exactly comparing like for like here, but it's the gap between Windows 10 and Windows 7 that's the interesting part.
According to its latest figures, Windows 10 currently has a 39.3 percent share, up 1.43 percentage points. That puts it very close to Windows 7, which StatCounter says fell 1.11 percentage points in September, and now sits on 43.99 percent.
StatCounter's other figures give Windows 8.1 a 9.01 percent share, and Windows 8 a 2.64 percent share (Windows 8.x has a combined share of 11.65 percent). Windows XP sits on 4.19 percent.
Windows 10 Catching Up
Taking an average of the last three months, StatCounter has Windows 10 overtaking Windows 7 in December, while NetMarketShare doesn't have that happening until next September.
Neither agree with Microsoft's figures, which claimed the big event happened 10 months ago.
Photo credit: Maridav/Shutterstock