System76 'Lemur' and 'Galago Pro' Ubuntu Linux laptops get 8th gen Intel Core CPUs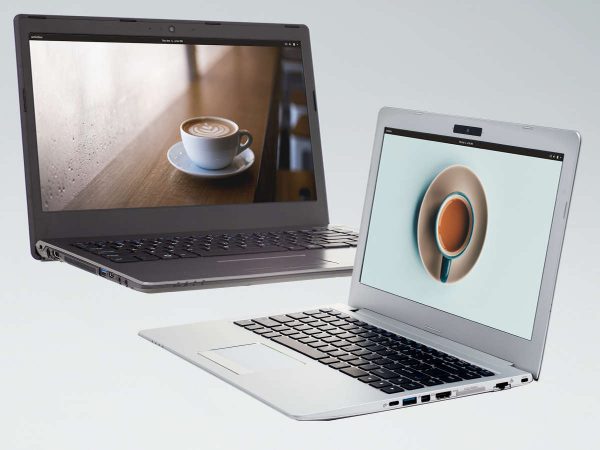 Earlier today, Microsoft unveiled the all-new Surface Book 2. People all over the world are probably very excited about the device. Oh, what? You aren't excited? You mean, you don't want a super-expensive non-upgradeable Windows 10 tablet that plugs into a keyboard? What a shocker! All joking aside, that is very understandable. After all, most consumers would be better served by a traditional laptop.
If you don't want a gimmicky Windows 10 tablet, a laptop running a Linux-based operating system, such as Ubuntu, is a wise alternative. System76 is one of the best sellers of these types of notebooks, and today, two of its most popular models are getting huge upgrades. You see, both the Lemur and Galago Pro laptops now have 8th generation 'Coffee Lake' Intel Core CPU options.
"The Galago Pro now has a 40-percent power boost thanks to Intel's new 8th Gen Coffee Lake CPU. Featuring the multiple ports that let you streamline your work: an SD card slot, a Thunderbolt 3 USB-C port, two USB 3.1 ports, and a handy Ethernet port. The thin, light, portable laptop features up to 32 GB of RAM, 6 TB of storage, and an i5 or i7 processor," says System76.
The famed Linux-laptop seller also says, "The Lemur you know and love is now even better with the Intel 8th Gen Coffee Lake CPU with 4 cores and 8 threads, allowing you to multitask up to 40-percent faster. The slim, 3.6 lb laptop with impressive 14.1-inch 1080p IPS display is still your perfect travel companion; easy to carry from meeting to meeting or across campus."
New processors aside, these laptops should be pretty much identical to prior generations -- which is a very good thing. If you want to configure a Lemur with a Coffee Lake chip, you can build your own here. A Galago Pro with an 8th Gen Intel Core processor can be configured here.
Keep in mind, while the laptops are still shipping with vanilla Ubuntu, that will change in the near future. System76 will soon begin offering its own Ubuntu-based Pop_OS! operating system by default.