Microsoft releases feature-packed Windows 10 Redstone 4 Build 17035 to the Fast ring... but not for everyone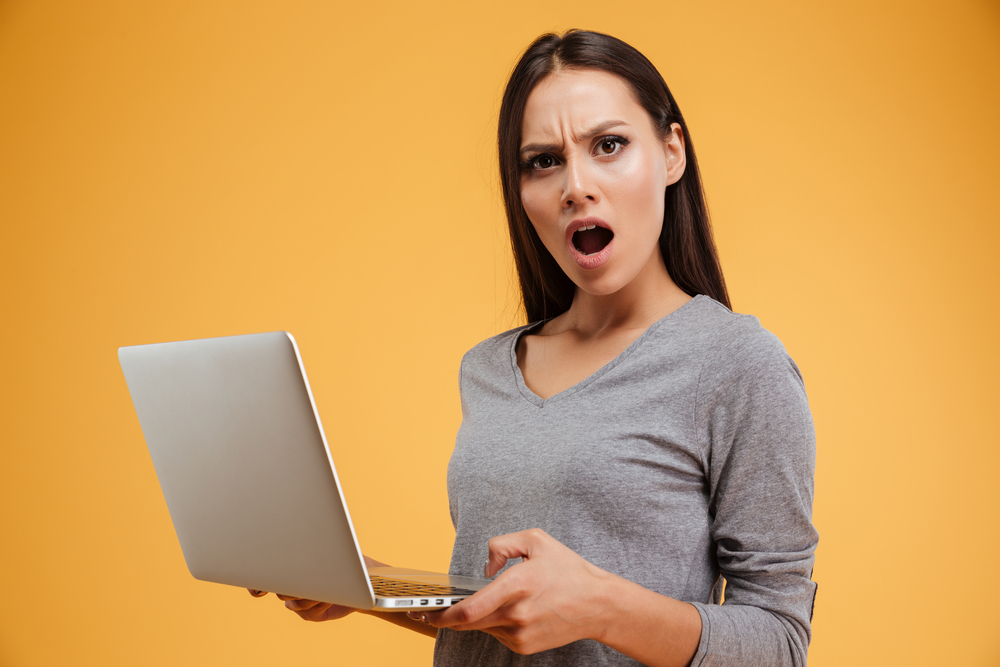 Microsoft is busy working on the next big feature update for Windows 10, codenamed Redstone 4, and today it releases a new build for Windows Insiders on the Fast ring (and Skip Ahead).
It's been a fortnight since we last had a new build as Microsoft encountered some major bugs that meant it wasn't able to push out a new version last week. Build 17035 comes with some exciting new features and improvements, but unfortunately not everyone will be able to install it.
Announcing the new build, Brandon LeBlanc, Senior Program Manager, Microsoft, explains:
Due to a bug that causes PCs with AMD processors to bugcheck during upgrading to current builds, we are blocking PCs with AMD processors from receiving this build. We are investigating and working to fix so we can remove this block.
SEE ALSO:
New to this build are the usual raft of Microsoft Edge improvements, including the ability to mute any tab playing audio. If you're reading a free EPUB book from the web in your browser you'll now be able to save a copy. There's also new context menu options for books.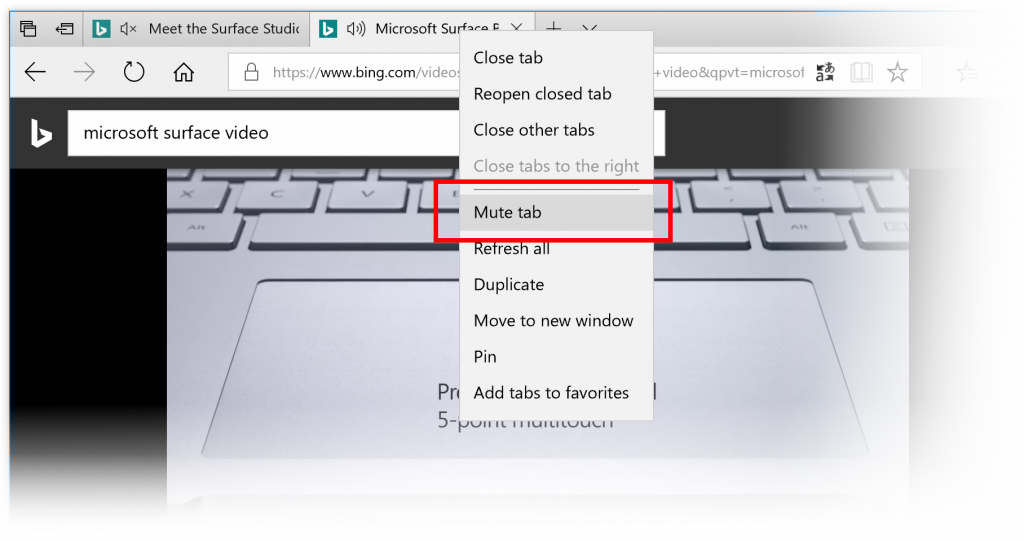 The big new addition to this build is a feature called Near Share which lets users wirelessly share files and URLs to nearby PCs via Bluetooth. They will of course need to be running this new build.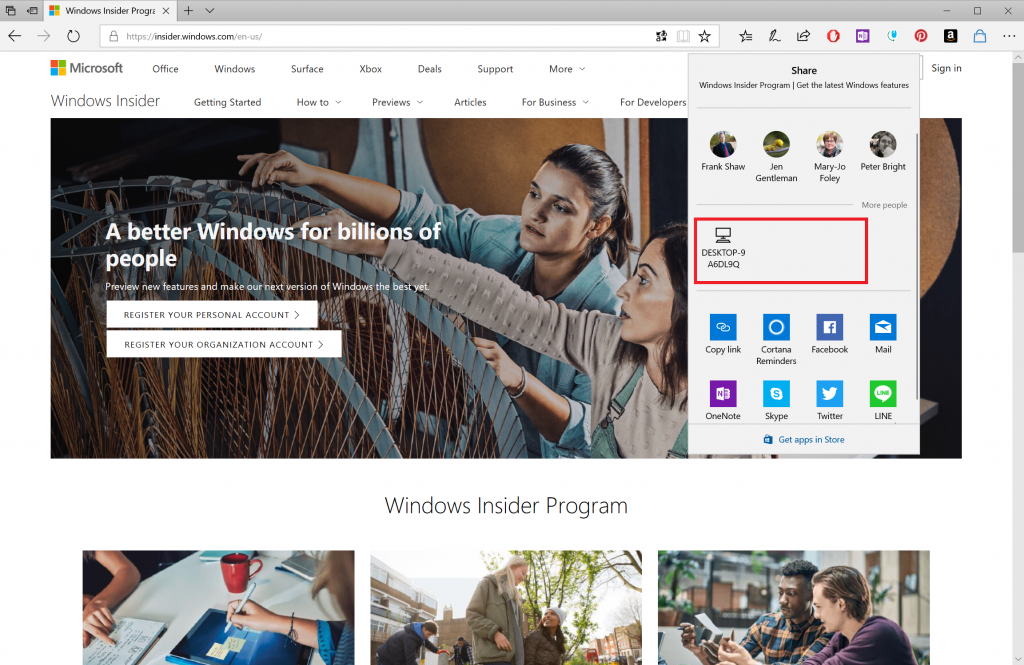 There are also a number of Settings improvements in this release, which include being able to limit the download bandwidth that is used for manually triggered Windows Updates. Sound Settings are moving to settings, and the Ease of Access Settings have been updated too.
The touch keyboard has gained an acrylic background and the standard touch keyboard layout option is now available in 190+ more keyboards.
In addition to that, when using a hardware keyboard you can now opt to see text suggestions as you type (en-US only at the moment). To enable the feature, make sure English (United States) language is added in Settings > Time & languages > Region & languages, then enable the Show text suggestions as I type on hardware keyboard setting under Settings > Devices > Typing.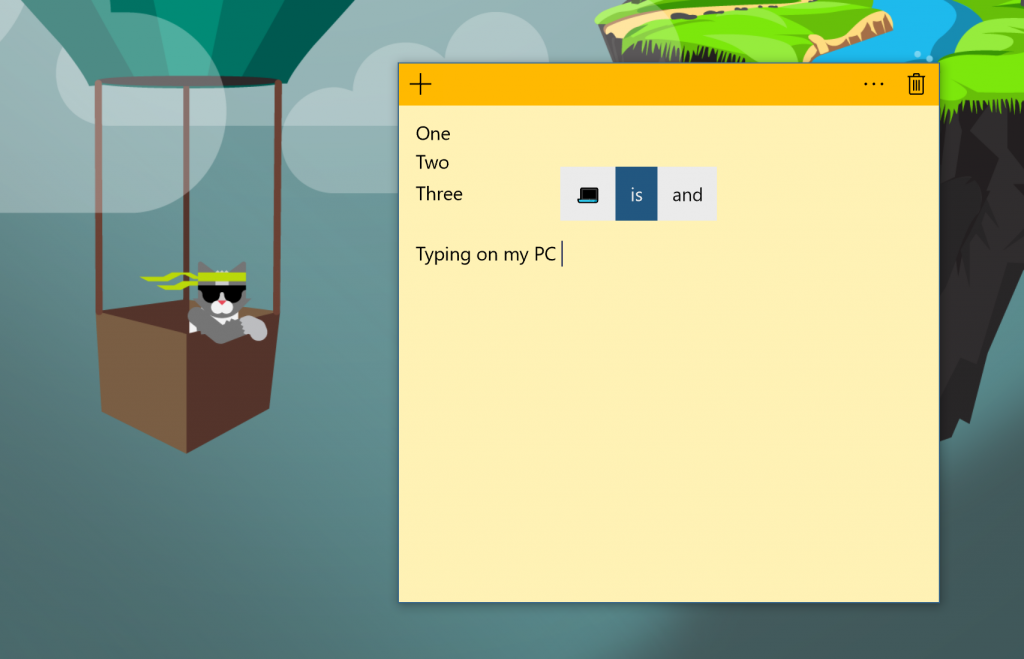 Finally, any Insiders in the US, UK, and Australia can now shop for Surface hardware via the Store app (head to http://aka.ms/ShopSurfaceOnWin10).
General changes, improvements, and fixes for PC include:
Fixed an issue from the previous flight where launching an app with a debugger attached caused it hang at the splash screen. Debugging UWPs now works again.
When the default location is set on your home or office PC, Cortana now knows to show you location-based reminders in the area on your PC. Your default location can be set in the Maps app.
Updated Cortana Collections to now support light theme.
Microsoft is making some changes to the Data Usage settings page under Settings > Network & Internet.
Fixed an issue where some Store download errors were unexpectedly displaying on the Windows Update history page.
Updated the Action Center to now use Fluent Design's Reveal. You'll also notice "Clear all" now says "Clear all notifications" to improve discoverability.
Fixed an issue where it wasn't possible to swipe to clear notifications from the Action Center in the last few flights.
Fixed an issue where dismissing an alarm notification above lock resulting in the alarm sound continuing to play despite being dismissed.
Fixed an issue where after uninstalling an app, its pinned tile might still exist on the Start Menu.
Fixed an issue where after connecting via Remote Desktop the first local launch of Start menu would show Start briefly clipped to the top half before animating in the bottom.
Fixed an issue where after upgrading the Start Menu might contain multiple listings of apps with only the name "NoUIEntryPoints-DesignMode" and a gray tile.
Fixed an issue where it wasn't possible to rename files in File Explorer when using the Small Icons view.
Fixed an issue where using the File Picker from a UWP app would show an error saying "multiple selections aren't allowed" when attempting to pick multiple images from a phone connected to the PC via USB.
Fixed an issue resulting in "Occasionally show suggestions in Start" being reset after upgrading.
Fixed an issue resulting in a drop in Start menu reliability in the last two flights.
Fixed an issue where notifications with progress bars wouldn't update while the Action Center was open.
Fixed an issue where valid characters in the touch keyboard were unexpectedly disabled in password fields for certain keyboards.
Fixed an issue where you couldn't switch to alpha mode when using the touch keyboard using a third party Japanese IME since the key wasn't available.
Fixed an issue where the input indicator state wouldn't be preserved across reboot if set to something other than the default value.
Fixed an issue resulting in the touch keyboard coming up unexpectedly after setting focus to Start when in tablet mode.
Fixed an issue resulting in ink strokes in OneNote sometimes unexpectedly changing thickness after interacting with buttons in the app.
Fixed an issue resulting in the touch keyboard not coming up in certain text fields with the keyboard docked in tablet mode.
Fixed an issue where words would sometimes get duplicated when using the handwriting panel in certain apps.
Fixed an issue resulting in screen flickering in the last flight after bringing up the game bar, volume slider or other on-screen UI when playing fullscreen DirectX9 games.
Fixed an issue resulting in Forza Horizon 3 unexpectedly failing to run with an "unsupported graphics card" error on some laptop configurations.
Fixed an issue where pressing Shift + Del while editing the URL of a favorite would delete the favorite entry instead of performing a Cut action.
Fixed an issue from the previous flight where changes made to About:flags in Microsoft Edge wouldn't persist.
Known issues include
If you are experiencing broken functionality in Mail, Cortana, Narrator or missing some features like Windows Media Player, please see this Feedback Hub post: https://aka.ms/Rsrjqn.
There's a noticeable screen flicker when using hotkeys or the touchpad to switch between Virtual Desktops.
You might notice checkboxes missing from certain Win32 apps.
Photo credit: Dean Drobot / Shutterstock