Facebook is developing a tool to let users know if they interacted with Russian troll accounts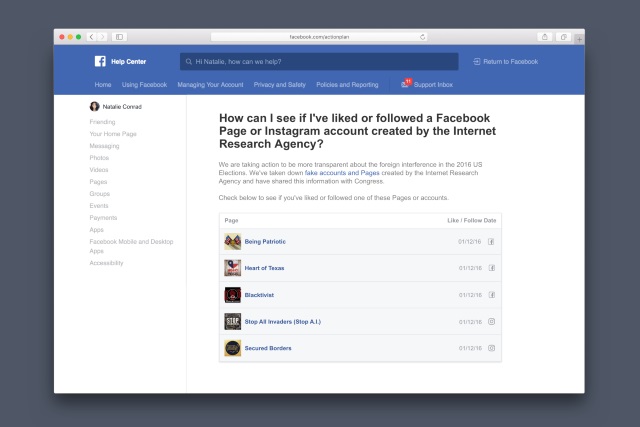 Russia's use of Facebook and other social media to try to influence the outcome of elections around the world has been the subject of investigation for some time now. Millions of Facebook users were exposed to divisive ads placed by Russia, and the social networking site is doing what it can to be transparent about what happened.
Having admitted that Russia bought ads on the site, Facebook is now developing a tool that will enable users to determine if they interacted with the Internet Research Agency -- the propaganda company also known as the Trolls from Olgino.
See also:
Facebook says that it is creating a portal that will give users the chance to check whether they have followed or liked any Facebook or Instagram pages or accounts associated with the Russian company. There's no word on when this tool will make an appearance, or whether it will be expanded to include other dubious accounts and pages, but it is in the pipeline.
In a post on the Facebook blog, the company says:
We will soon be creating a portal to enable people on Facebook to learn which of the Internet Research Agency Facebook Pages or Instagram accounts they may have liked or followed between January 2015 and August 2017. This tool will be available for use by the end of the year in the Facebook Help Center.

It is important that people understand how foreign actors tried to sow division and mistrust using Facebook before and after the 2016 US election. That's why as we have discovered information, we have continually come forward to share it publicly and have provided it to congressional investigators. And it's also why we're building the tool we are announcing today.