Ubuntu Linux 18.04 'Bionic Beaver' Beta 1 now available for download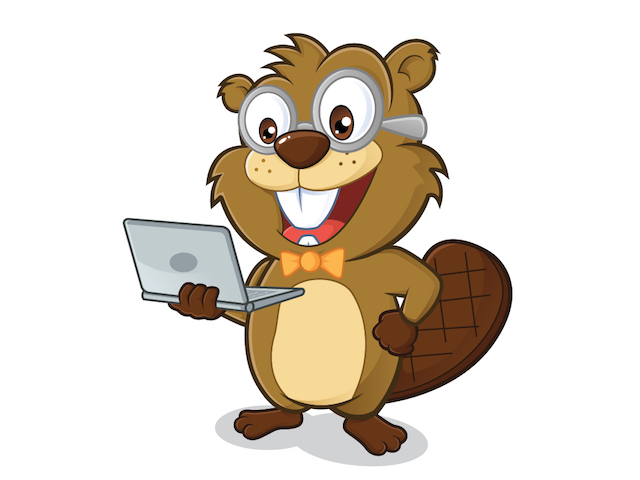 As a big fan of the GNOME desktop environment, I have long been a Fedora user. After all, that operating system uses GNOME as its primary environment. Since Canonical killed Unity and moved its focus to GNOME, I have a renewed interest in Ubuntu and Ubuntu-based distributions, such as System76's wonderful Pop!_OS. I suspect I am not alone in my feelings.
Today, Ubuntu Linux 18.04 'Bionic Beaver' Beta 1 becomes available for download. Ubuntu 18.04 is significant, as it will be an LTS (Long Term Support) version. As was the case when Unity was the primary DE, GNOME is not available in this beta stage. Instead, there are other flavors from which to choose, such as Kubuntu with KDE Plasma and Xubuntu, which uses Xfce.
ALSO READ: Slack now available as a Snap for Linux
"Pre-releases of the Bionic Beaver are not encouraged for anyone needing a stable system or anyone who is not comfortable running into occasional, even frequent breakage. They are, however, recommended for Ubuntu flavor developers and those who want to help in testing, reporting, and fixing bugs as we work towards getting this release ready. Beta 1 includes some software updates that are ready for broader testing. However, it is quite an early set of images, so you should expect some bugs," says Dustin Krysak, Ubuntu Budgie team member.
ALSO READ: As Debian comes to Windows 10, should we worry Microsoft will 'embrace, extend, and extinguish' Linux?
Krysak further says, "While these Beta 1 images have been tested and do work, except as noted in the release notes, Ubuntu developers are continuing to improve the Bionic Beaver. In particular, once newer daily images are available, system installation bugs identified in the Beta 1 installer should be verified against the current daily image before being reported in Launchpad. Using an obsolete image to re-report bugs that have already been fixed wastes your time and the time of developers who are busy trying to make 18.04 the best Ubuntu release yet. Always ensure your system is up to date before reporting bugs."
ALSO READ: How to install Ubuntu Linux on a Chromebook: An official Canonical tutorial
Despite the warnings, Ubuntu Linux 18.04 'Bionic Beaver' Beta 1 should be totally safe to run -- even on your primary machine. With that said, I will warn that you do run the risk of losing data. Data loss aside, you should expect to encounter some bugs too. In other words, you should install at your own risk. If you are truly worried, you may want to test in a virtual machine. If you can wait, the stable "final" version will be available next month.
ALSO READ: Oath becomes a Linux Foundation Gold Member
Ready to try Ubuntu Linux 18.04 'Bionic Beaver' Beta 1 for yourself? You can download it using the below links. While Ubuntu Budgie is probably the lesser known of the four, I would highly recommend giving it a try. GNOME users in particular should really like it. With that said, you really can't go wrong with any of them -- KDE Plasma, Budgie, Mate, and Xfce are all great in their own ways. Hell, try 'em all!
Photo Credit: sundatoon / Shutterstock