Best Windows 10 apps this week

Two-hundred-and-seventy-seven in a series. Welcome to this week's overview of the best apps, games and extensions released for Windows 10 on the Windows Store in the past seven days.
Microsoft will release Windows 10 version 1803, the Spring Creators Update, this month. Check out Mark's guide on getting a headstart and upgrading to the new version of Windows 10 early.
As always, if I've missed an app or game that has been released this week that you believe is particularly good, let me know in the comments below or notify me via email.
Discounts this week
The following list is a selection of the best deals. Make sure you check out the Store for all offers.
Some apps are discounted for more than one week. Only new apps and games are listed below. Check out the previous post in the series for past offers that may still be valid.
New apps and games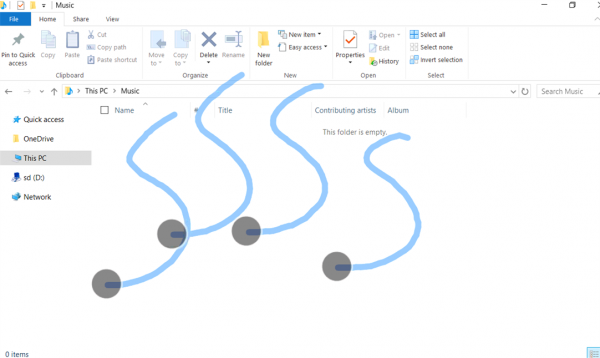 GestureSign is a free gesture recognition software for Windows that supports mouse, touchpad and touch-screen input.
You may use it to control tasks using gestures that you draw on the screen or touchpad.
The app supports commands such as adjusting the volume, opening the default web browser, launching Windows Store applications, sending keystrokes or controlling windows.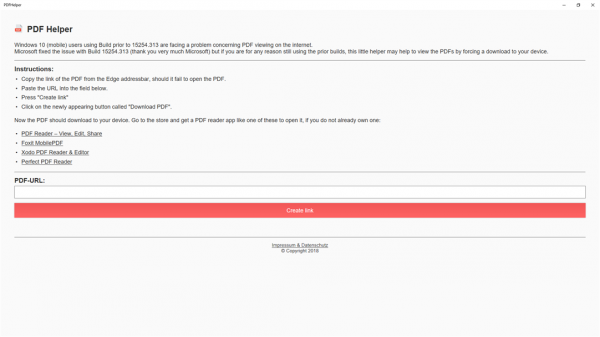 PDFHelper is a simple program that creates download links from PDF document URLs that you add to it.
It is designed to force web browsers to download the PDF document instead of loading it in a built-in PDF viewer.
Most browsers that come with PDF viewing capabilities offer options to download active PDFs to the system, but if your browser does not, this app may offer a solution.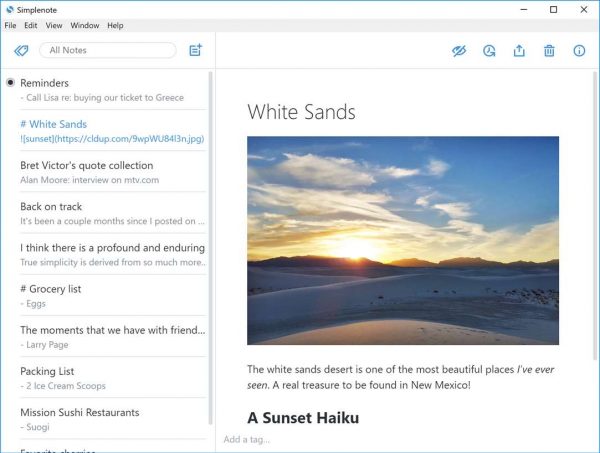 Simplenote is a cross-platform note taking application with sync functionality that is now also available as a Windows 10 application. The app is available for Android and iOS, and the desktop operating systems Windows, Linux and Mac OS X.
You may use the app to keep notes, ideas and lists, and to sync the data between all devices you run Simplenote on.
Simplenote comes with built-in search functionality to find specific notes quickly, tagging functionality, and options to pin notes.
Notable Updates
WinGo Maps update brings mobile UI support, support for additional languages, rotation support, better right to left language support, and more.
A Twitter PWA (Progressive Web App) update fixed an annoying issue with EU cookie dialogs popping up constantly even after dismissing the first one. You may paste images from Clipboard directly in a tweet as well with the latest update.