Microsoft strengthens its education offerings by acquiring video discussion platform Flipgrid -- and makes it free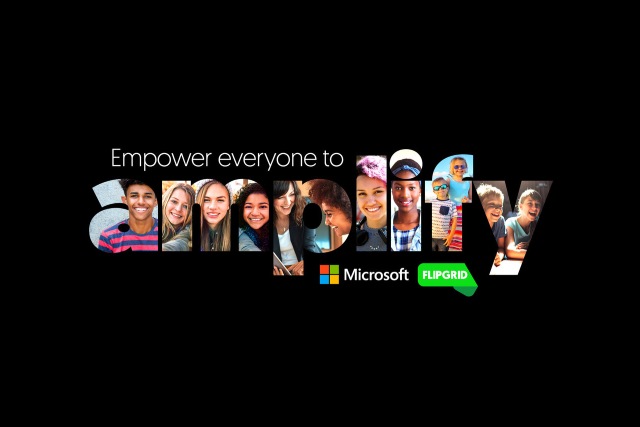 Microsoft has acquired Flipgrid, a social video discussion platform used in classrooms around the world. The acquisition strengthens Microsoft's educational offerings and helps it to better compete with rivals Google and Apple.
Flipgrid is used by million of students and teachers to collaborate on lessons, covering everything from Pre-K to PhD level. The acquisition is great news for schools: Microsoft is slashing the current price tag of $1,000, and making the service free just like Office 365 for Education.
See also:
In a statement about the acquisition, Microsoft reassures users that Flipgrid will retain its current identity: "Fans of Flipgrid can rest assured the Flipgrid they know and love, in joining Microsoft, will continue to grow and thrive across the Microsoft, Google and partner ecosystems, all while retaining its distinct brand, culture and team. Furthermore, Flipgrid will continue to be a safe, secure place for students and teachers to communicate in alignment with Microsoft's GDPR, FERPA and COPPA compliant privacy architecture."
Microsoft's Eran Megiddo says:
We're thrilled to see the impact Flipgrid has had in social learning thus far and look forward to helping them continue to thrive as part of the Microsoft family. We're diligently committed to making sure their platform and products continue to work across the Microsoft, Google and partner ecosystems to benefit students and teachers everywhere.
In a video, Satya Nadella welcomed Flipgrid to the Microsoft fold:
Over on the Fligrid blog, vice president of engagement, Joey Taralson, makes a number of points to allay the fears of current users:
Flipgrid isn't going anywhere.
Flipgrid will continue to work great on Chromebooks, iPads, iPhones, PCs, and Android devices. And just as we always have, we will continue to improve Flipgrid for ALL educators.
Flipgrid is free -- for real! All educators have been automatically upgraded to Flipgrid Classroom (we'll simply call it Flipgrid going forward). Additionally, Microsoft is providing a prorated refund to every educator who upgraded in the past year.
Team Flipgrid will still be Team Flipgrid. Every one of us will continue to support, amplify, and champion the amazing Flipgrid educator community.