Lenovo Smart Display with Google Assistant now available for purchase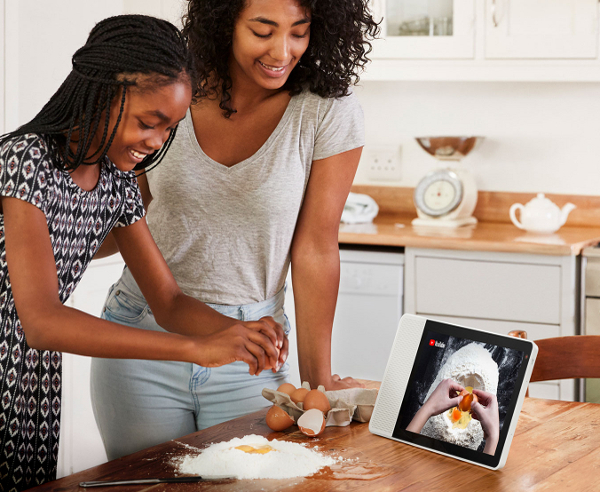 Hardware voice assistants are all the rage these days, but let's be honest -- humans are very visual creatures by nature. It's great to interact with our voices and ears, but it can be limiting too. For instance, if you want to ask a voice assistant, such as Alexa, what a dog is, she can tell you. But isn't it better to be shown as well? In other words, in certain situations audio-only is fine, but in others, visualization can be a plus. It is good to have choice.
Amazon saw the light and introduced Echo devices with screens, such as the Echo Show and Echo Spot. Now it's Google's turn. Today, the search giant announces the first-ever devices using its Smart Display platform are available for purchase. If you aren't familiar, it is essentially a tablet that is intended to primarily be stationary -- so you always know where it is. It is a Google Home on steroids, if you will. There are just two models to be had today, both from Lenovo.
ALSO READ: Google Home learns Spanish
They are both simply called "Lenovo Smart Display," and they function identically, although one has an 8-inch screen, while the other is 10-inches and 1080p. The design is a bit odd -- a 10 watt mono speaker is located on the left. This means there is no stereo when enjoying music or video. Aesthetically, the lack of symmetry makes it look unbalanced too. I'd prefer speakers on both sides of the screen -- I am sure a future model will have that. In fact, Google promises more Smart Displays from partners like LG and JBL.
ALSO READ: Google Earth gets very clever Measure Tool
"Over the last couple of years, you've been able to talk to the Google Assistant to get things done. Today we're launching Smart Displays, a new category of devices for the smart home that brings the Google Assistant to an interactive screen for a richer visual experience. And the first Smart Display from Lenovo will go on sale in major U.S. retail and online stores this weekend," says Chris Turkstra, Product Management Director, Google Assistant.
ALSO READ: Open source champion Google now a Linux Foundation Platinum Member
Turkstra further says, "With the Google Assistant built in, the Lenovo Smart Display brings you the best of Google services, including Maps, YouTube, Calendar, Duo and Photos, in a visual and helpful way. It's easy to set up, so you can immediately enjoy your favorite entertainment, control your smart home, stay in touch with friends and family, and manage your day with simple voice commands and touch gestures."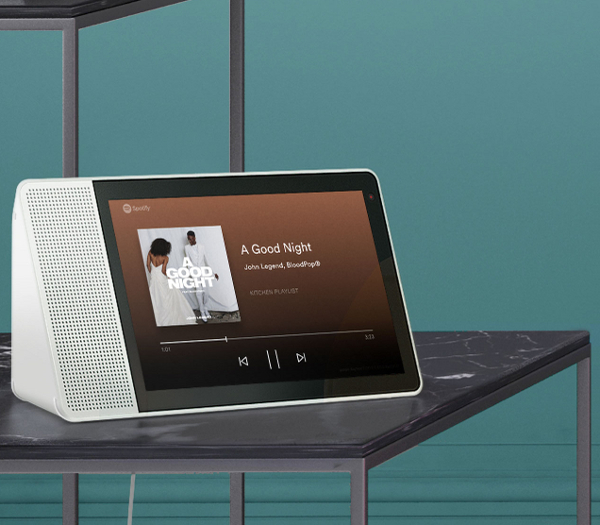 ALSO READ: Google brings Wi-Fi to 400 Indian train stations
Google shares just some of the benefits of its Smart Display platform below. In addition, it will work with the search giant's television service, YouTube TV.
Stream your favorite music with YouTube Music, Google Play Music, Spotify, and Pandora, with free tier available for all services
Stay informed with Google News, including the latest video news briefs featuring national and local publishers like CNBC, CBS, and Cheddar
Jam to your favorite radio stations with iHeartRadio and TuneIn
Catch up on your favorite podcasts with Google Podcasts
Or listen to audiobooks from Google Play Books. With audiobooks or podcasts, your Assistant will pick up right where you left off, even if you were listening on your phone earlier.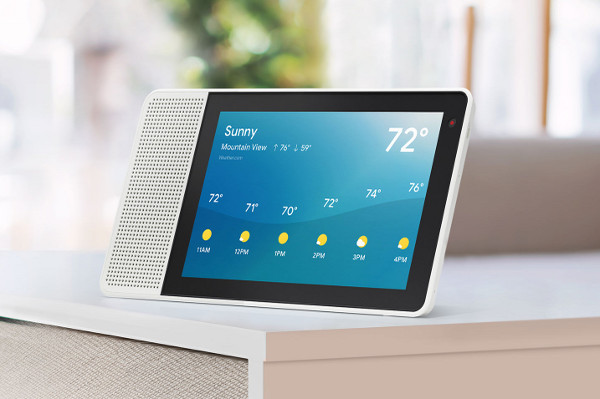 ALSO READ: Google Maps for Apple iPhone gets new vehicle icons for some reason
If you want to buy you own, you can get it from one of the below stores. The 8-inch variant is just $199, while the larger model is $50 more at $249. If it not yet in stock, do not worry. It should populate at these retailers over the next couple of days.
Amazon.com
BestBuy.com
Costco.com
Lenovo.com
SamsClub.com
Walmart