Apple pulls away from Microsoft and Facebook on the way to becoming a trillion-dollar company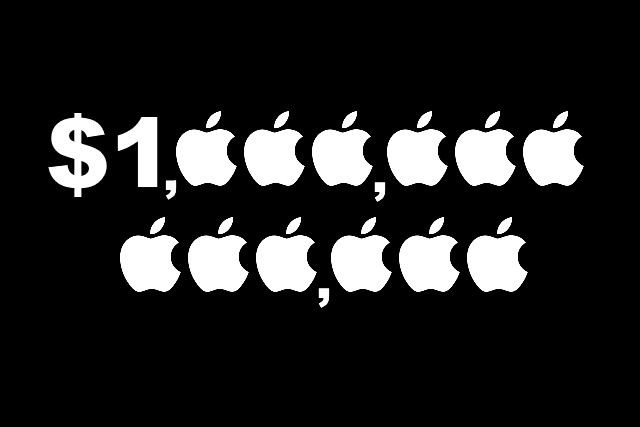 Apple reported better-than-expected earnings and revenue for Q3 yesterday, taking the iPhone-maker closer to becoming the first every trillion-dollar company. Sales increased by 17 percent to a record $53.3 billion, and profit jumped a massive 32 percent to $11.5 billion.
While the value of Facebook plummets following numerous scandals, Apple now has a market cap of $935 billion -- the closest competitors in the world of technology are Amazon at around $870 billion, Alphabet at $845 billion, and Microsoft at $815 billion.
See also:
The company reported strong growth all around the world, with Tim Cook saying: "We're thrilled to report Apple's best June quarter ever, and our fourth consecutive quarter of double-digit revenue growth. Our Q3 results were driven by continued strong sales of iPhone, Services and Wearables, and we are very excited about the products and services in our pipeline".
In the three months ending in June, Apple managed to sell 41.3 million iPhones. While this was a little less than hoped for, the higher price of the iPhone X compensated for this, as did record sales for the handset.
Apple's chief financial officer, Luca Maestri, said:
Our strong business performance drove revenue growth in each of our geographic segments, net income of $11.5 billion, and operating cash flow of $14.5 billion. We returned almost $25 billion to investors through our capital return program during the quarter, including $20 billion in share repurchases.
The company said that it expects its revenue for Q4 to be between $60 billion and $62 billion, again slightly ahead of what analysts had been predicting. Strong figure from Apple mean that its stock now only needs to rise by a further 7 percent to hit the magic $1 trillion mark, and the launch of new iPhones in September could do a lot to help.