Apple confirms MacBook Pro Core i9 throttling bug and fixes it with a software update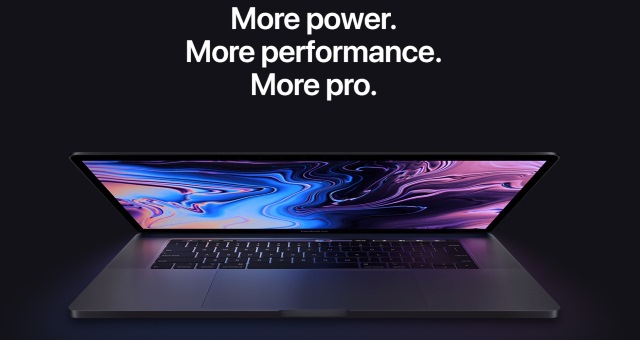 Apple has released a patch which addresses a serious performance issues with its latest MacBook Pros -- and it could double the speed of your new laptop.
Called "macOS High Sierra 10.13.6 Supplemental Update for MacBook Pro (2018) ", the patch fixes a throttling issue that was brought to light recently that saw massive performance reduction when running power-intensive tasks. Apple says that a software bug was to blame, causing thermal management software to perform too aggressively.
See also:
Apple says that the update "improves the stability and reliability of MacBook Pro with Touch Bar (2018) computers", adding that it "is recommended for all users". With speed increases of up to 100 percent, this is one update that MacBook Pro owners will not want to miss out on.
Apple issued a statement about the issue, saying:
Following extensive performance testing under numerous workloads, we've identified that there is a missing digital key in the firmware that impacts the thermal management system and could drive clock speeds down under heavy thermal loads on the new MacBook Pro.

A bug fix is included in today's macOS High Sierra 10.13.6 Supplemental Update and is recommended. We apologize to any customer who has experienced less than optimal performance on their new systems. Customers can expect the new 15-inch MacBook Pro to be up to 70 percent faster, and the 13-inch MacBook Pro with Touch Bar to be up to 2X faster, as shown in the performance results on our website.
The throttling was brought to light in a video uploaded to YouTube by Dave Lee:
You can download the patch by simply checking for updates, or you can download it directly from Apple.