Privacy: Yahoo still scans your emails... and wants to sell data to advertisers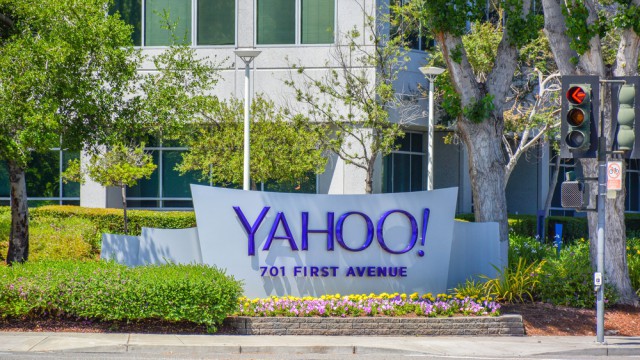 Oath -- the owner of Yahoo -- is in talks with advertisers, promoting a service that scans the content of emails and provides a wealth of information about users.
The service would give advertisers access to data contained in over 200 million Yahoo Mail inboxes. Email scanning would also apply to AOL Mail inboxes, also owned by Oath. As noted by the Wall Street Journal, Oath is now the only major US email provider than scans emails in this way -- and the way to opt out is well-hidden.
See also:
Email scanning is nothing new, but it is something that most companies have steered clear of -- particularly in recent times with increased interest from people in maintaining their privacy. Even Google has stopped the practice. But with emails providing valuable clues about a person's interests, the types of products they might buy and so on, private communication is a powerful resource for advertisers.
The Wall Street Journal cites Oath employees (current and former) as well as people who have attended the company's presentations as saying Yahoo has been scanning email contents for more than a decade. Now, having expanded its scanning operations, the company is looking for ways to monetize the data it extracts in this way.
Doug Sharp, Oath's vice president of data, measurements and insights, says that email scanning has become an effective tool in improving the targeting of ads, and insists that scanning only applies to "commercial emails in people's accounts". He justifies the practice, saying:
Email is an expensive system. I think it's reasonable and ethical to expect the value exchange, if you've got this mail service and there is advertising going on.
Using cookies to link email contents to particular types of user, the scanning system identifies consumer groups using information gathered from emailed receipts, mailing promotions and travel itineraries. Sharp says that this information can help to give advertisers who are willing to pay for access to the data an edge over their competitors and deliver even more closely targeted ads.
It is possible to opt out "interest-based advertising" using Yahoo's Ad Interest Manager. Just how much you trust the opt-out process will depend on your view of Yahoo, Oath and Verizon, but if you use Yahoo Mail, it's worth knowing where to change the relevant settings as it's not obvious where to look:
Head over to the Ad Internet Manager and make sure you are signed into your account.
In the Your Advertising Choices section, click the Opt Out button.
Click the On Yahoo link above and then click the Opt Out button again.
Image credit: jejim / Shutterstock.com