Google Safety Centre arrives in Europe -- or Safety Center... Google hasn't decided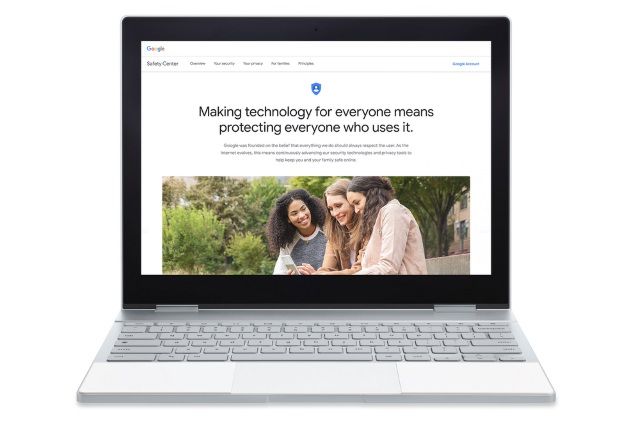 Google has announced that its Safety Centre hub is rolling out across Europe. The announcement means that people in Belgium, France, Germany, Italy, the Netherlands and the UK have access to Google's selection of tools and tips for staying safe online.
The launch has been timed to coincide with European Cyber Security Month, but Google doesn't quite seem to have decided how to spell the name of its own offering.
See also:
The Safety Center -- or Safety Centre, depending on which Google page you believe -- houses information about privacy settings, online security, and links to helpful tools such as Family Link.
Making the announcement about the European launch, Google says:
Starting today, we're rolling out our newly expanded Safety Centre in six countries across Europe (Belgium, France, Germany, Italy, the Netherlands and the UK). You'll now be able to find even more tools, easy tips, and information about data security, privacy controls and how to use technology in a way that is right for your family, just in time for European Cyber Security Month. More countries and languages will be available in the coming weeks.

Helping people manage their privacy and security is integral to everything we do. Over the years we've created many tools and are always improving them so you're in control: Google Account gives you access to all the settings to safeguard your data and privacy; Privacy Checkup helps you quickly review and adjust what data Google uses to personalize your experience; and My Activity helps you review the activity data connected to your account.
You'll notice that Google has opted for the British spelling of Centre here (although it has chosen to use the US-style "personalize" -- but when you click through to visit the Safety Centre, the page has not (yet?) been localized and is shown as the Safety Center.
Still, you can head over to the Safety Centre/Center to take better control of your online security and privacy.