Logitech Capture webcam software enters public beta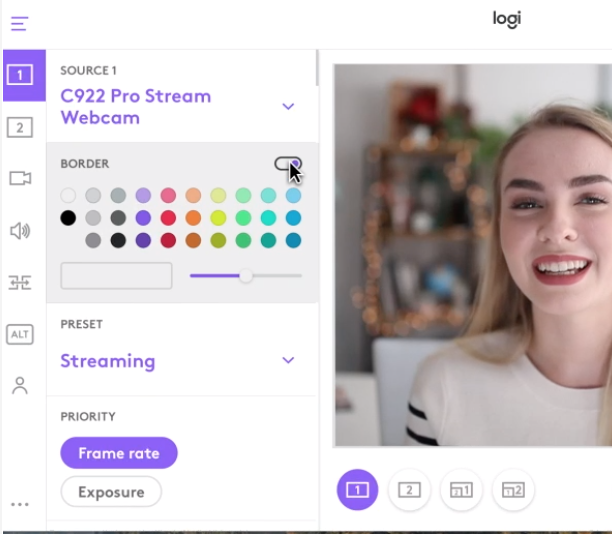 With YouTube and social media being so popular these days, it can seem like everyone is sharing photos and videos of themselves online. Heck, there are professional content creators and Instagram models that get paid a lot of money to share media content with followers. It's a weird and wild world, folks.
Webcams are an important tool to vloggers and streamers, but make no mistake -- all cameras are not created equally. In fact, the ones that are integrated into laptops are often terrible. Thankfully, companies like Logitech produce high-end USB webcams for those that don't want to compromise. Apparently, the company was dissatisfied with its webcam software offering, however, as today, it launches a public beta for its successor. Called "Logitech Capture," it aims to step things up for both amateur and professional content creators alike.
ALSO READ: Logitech buying Blue Microphones
"When we introduced Logitech Webcam Software (LWS) years ago, it met the needs of most people using webcams for video calls and streaming. But the world has changed, and both technology and consumer needs have evolved. LWS was developed long before video streaming became a way of life. So while it offered some very basic features, it didn't address the needs of today's modern content creators. The good news is that we're here to change things up. We're in the process of developing Logitech Capture, which aims to simplify video production by incorporating professional controls in an easy-to-use app. With Capture, you'll be able to customize videos and create great content all within the app," says Logitech
ALSO READ: Logitech unveils K600 TV Keyboard
The company further says, "Our intent with the public beta is to allow our customers to try out pre-release software and provide feedback that will help us understand how they like the software as well as identify opportunities to improve upon that experience. As with any public beta software that has not yet been commercially released, it may contain bugs and will likely not function as well as commercially released software."
Logitech shares the following features of its new Capture software.
The ability to record from multiple sources
The ability to create vertical video in 9:16 format
The ability to livestream to apps like YouTube using Capture as a virtual camera
The ability to add professional studio-style controls to your recording
The ability to customize your camera settings
ALSO READ: Logitech unveils 'magical' POWERED Wireless Charging Stand for Apple iPhone
While the software looks great, there are some limitations. Unfortunately, Mac and Linux users cannot participate, as it is only for Windows 7, Windows 8.x, and Windows 10. It is not yet known if Capture will be made available on other platforms. Also, not all Logitech webcams are compatible. In fact, only three of the company's top models will work -- C920, C922, and BRIO 4K Pro Webcam.
If you have a compatible webcam and your PC is running Windows, you can download the beta release here. Keep in mind, there may be bugs, so if you are a professional content producer -- such as a vlogger -- you may want to avoid using it for your business. If you do try it, be sure to share your feedback using the official Google Docs form found here.
[Update] Logitech has contacted BetaNews to share that a macOS version of the Capture software is planned for 2019.