Microsoft releases Windows 10 19H1 Build 18272 with improved sign-in options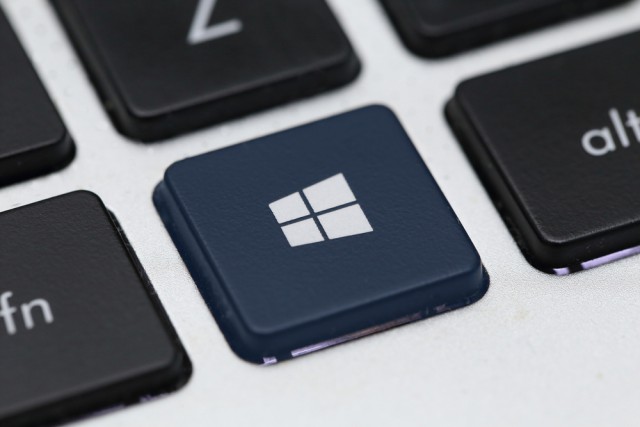 Things might have gone badly wrong for Microsoft with the Windows 10 October 2018 Update, but the company is working hard on the next big feature release out next spring.
Build 18272 (19H1) pushed out to Insiders on the Fast ring today (and also available in ISO form) includes some input improvements and new sign-in options for Windows Hello.
SEE ALSO:
SwiftKey's AI technology supports more languages from this build, and Indic Phonetic keyboards are now available.
The Sign-in options in Settings have been simplified to make it easier for you to choose the best method for your needs.
There have also been some improvements made to the Snip & Sketch app, and Sticky Notes has been updated to 3.1 with a full-on dark mode and faster syncing.
General changes, improvements, and fixes in this build include:
Microsoft is rolling out a feature where if you right click on a group name or tile folder in Start, you will now have an option to unpin it. Currently 50 percent of Insiders will have this option.
Fixed an issue where Task Manager settings wouldn't persist after closing and reopening Task Manager in recent flights.
Fixed an issue where only users in Vietnam could use the new Vietnamese Telex and Number key-based keyboards. Now anyone can use them -- please try it out if you're familiar with the language!
Fixed an issue where doing an upwards search with wrap enabled in Notepad wouldn't find the last word in the text.
Fixed an issue that could result in Settings crashing when navigating to Data Usage.
Fixed an issue where starting the PIN removal process in Settings then clicking Cancel when prompted for your password would crash Settings.
Fixed an issue where twinui.dll would crash on some devices in the last few builds after selecting a wireless display to project to from the Connect flyout.
Fixed an issue where enhancements selected under Speaker Properties > Enhancements wouldn't persist on upgrade.
Fixed an issue resulting in FLAC metadata being cut short in File Explorer and other locations.
The "Forget" option for Wi-Fi profiles is now available for non-admin users.
Ctrl + Mouse Wheel Scroll to zoom in text is now supported in Command Prompt, PowerShell and WSL.
Known issues in this build are:
Task View fails to show the + button under New Desktop after creating 2 Virtual Desktops.
Some users will notice the update status cycling between Getting Things Ready, Downloading, and Installing. This is often accompanied with error 0x8024200d caused by a failed express package download.
If you have a have a large number of OTF fonts, or OTF fonts that support the extended East Asian character set, you may experience some unexpectedly missing text across the system. If you encounter this issue, navigating to the Fonts folder (c:\windows\fonts) may resolve it.
PDFs opened in Microsoft Edge may not display correctly (small, instead of using the entire space).
Microsoft is investigating a race condition resulting in blue screens if your PC is set up to dual boot. If you're impacted the workaround is to disable dual boot for now, and the company will let you know when the fix flights.
The hyperlink colors need to be refined in Dark Mode in Sticky Notes if the Insights are enabled.
Settings page will crash after changing the account password, Microsoft recommends using the CTRL + ALT + DEL method to change the password.
Photo credit: charnsitr / Shutterstock