Windows 10 -- 1990s edition is the retro operating system we want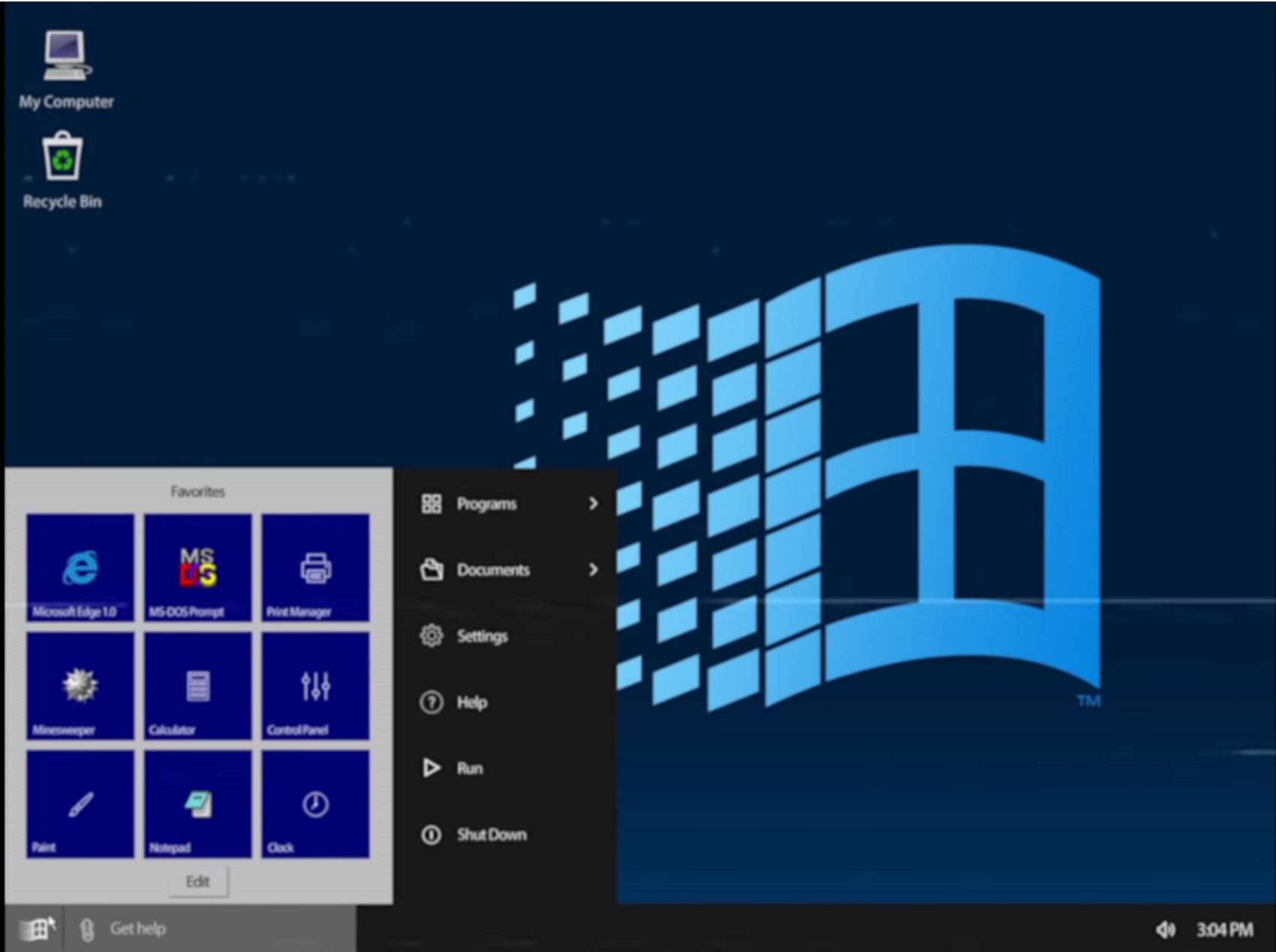 Windows 10 is a great operating system, but it's not without its problems from time to time. That said, it's still a huge leap forward from past Microsoft offerings, like Windows 95 and 98.
If you've ever wondered what Windows 10 would be like if it had been released at the end of the last century, then take a look at Windows 10 -- 1990s Edition. Who needs Cortana when you can have Clippy helping you out?
SEE ALSO:
YouTuber Kamer Kaan Avdan, who has previously created concept videos for updated versions of  Windows XP, Windows 95 and Windows 7, has debuted a new video showcasing his vision of Windows 10 -- 1990s Edition.
In the past, Avdan has taken an old operating system and given it a modern makeover. Here though, he's done the exact opposite and taken a modern OS and given it the retro treatment.
The Start menu in Windows 10 -- 1990s Edition still has tiles, but these use the same icons from Windows 95/98, and are for programs (not apps) and features like MS-DOS Prompt, Minesweeper, Paint, and Control Panel.
This slideshow requires JavaScript.
In Avdan's video, which comes with the obligatory VHS flickers, Edge is shown loading Yahoo at modem speeds, and Calculator, WordPad, all have a bland gray look to them. Naturally, there's no Cortana, but Clippy steps in to offer some handy assistance.
What do you think of this nineties version of Windows 10?