Windows Lite, anyone? Microsoft said to be working on yet another cut-down version of Windows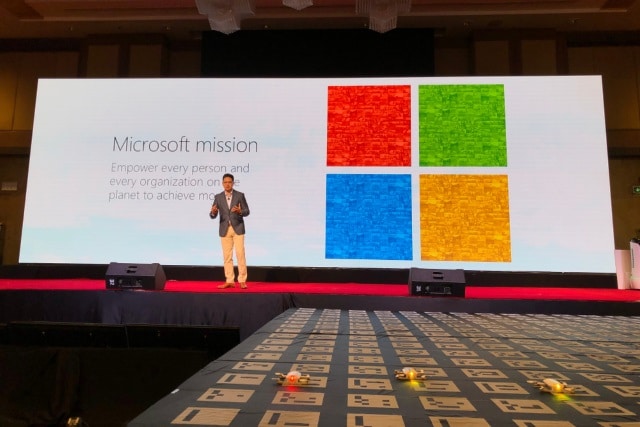 Microsoft has already had a stab at a cut-down version of its famous operating system in the form of Windows RT and Windows 10 S... and it seems that the company is looking to have a third try. References have been spotted in the code of Windows 10 to "PRODUCT_LITE" -- apparently a reference to a new version of its OS called either Windows Lite, or just Lite.
While Microsoft has not confirmed anything or made any official announcements, there are numerous references to Lite in recent Insider builds of Windows, as well as in the SDK for the OS. With help from well-placed insiders, it has been possible to piece together some information about Windows Lite.
See also:
Writing on Petri, renowned Microsoft specialist Brad Sams describes Windows Lite as the company's "Chrome OS Killer". He confirms, with the help of his sources, that the operating system is indeed called Lite (although there are references to Lite, Windows Lite and Windows 10 Lite), and is Microsoft's attempt to take on Google's Chrome OS.
It is a "lightweight" version of Windows designed to run PWAs and UWP apps, and it is thought that it will only be available via OEMS rather than being available to purchase. It is said that the reason Microsoft decided to kill off Windows 10 S was in order to leave a gap in the market for Windows Lite.
Sams poses an important question about the upcoming operating system:
The question is how will Microsoft make Windows Lite a success where Windows RT and Windows 10 S have failed? Much like Surface, success may come after three iterations.

With previous versions, this "modern OS" attempt looked like Windows, acted like Windows, but wasn't Windows. By significantly changing up the UI, the name, and everything else, it should hopefully "feel" like a fresh start and not a hacked-together attempt at modernizing Windows. Microsoft is removing the baggage from the OS by not naming it Windows, while a risky move, it shows that the company understands that Windows is not its future.
He goes on to say:
This also helps to explain why Microsoft is aggressively pursuing the PWA platform with Edge, it will be a central part of the Windows Lite experience. Think of it this way, if ChromeOS can do it, so can Windows Lite; Microsoft is finally going to take on ChromeOS at every value proposition, not just one or two.

And like previous versions of Windows, Microsoft needs new hardware to showcase the OS.
Do we need another version of Windows? Specifically, do we really need a new cut-down (that is, limited) version of Windows? And do we need new Windows hardware? Would this mean a new tablet or a new laptop from Microsoft?
What do you think?
Image credit: Somphop Krittayaworagul / Shutterstock