Windows 10 users will get to choose when they install the May 2019 Update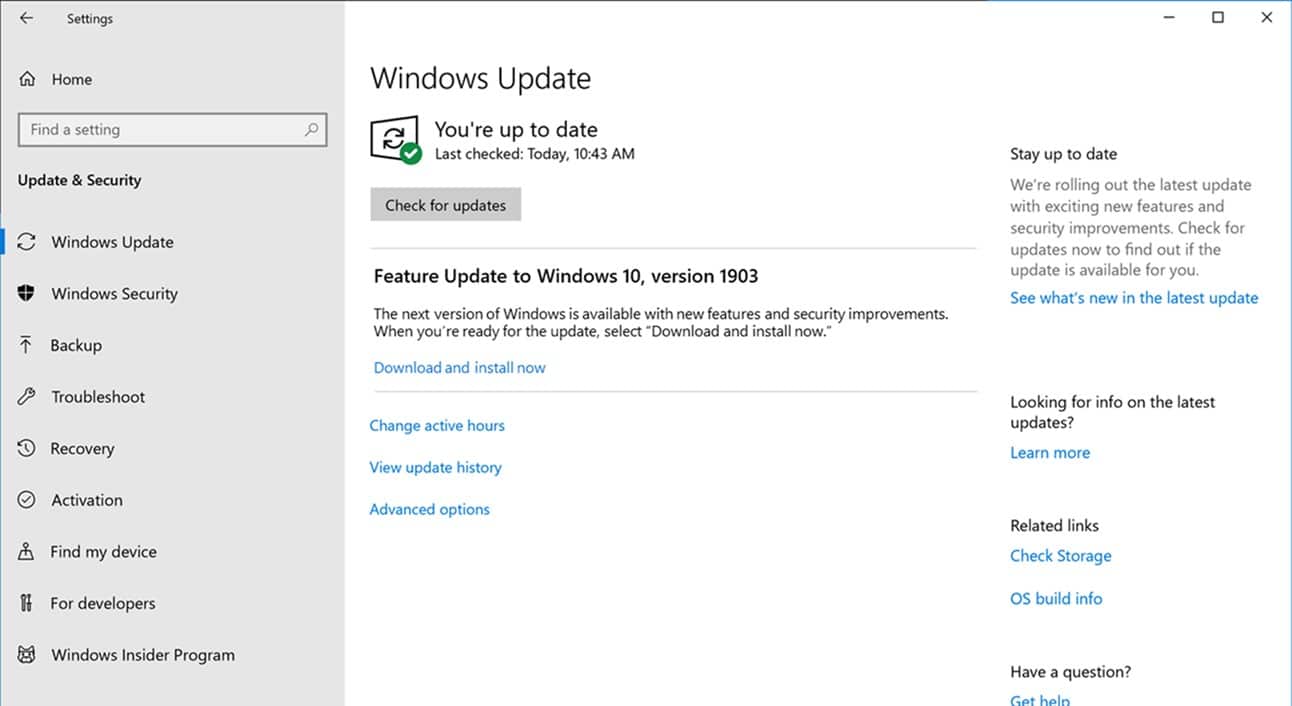 It was generally assumed that the next big Windows 10 feature update -- codenamed 19H1 -- would be the April 2019 Update available later this month, but it turns out it will actually be the May 2019 Update, and users will have quite a wait before they can install it.
Microsoft says the OS update will undergo additional testing before it's made available to everyone. A smart move, given the October 2018 Update debacle. But that's not all.
SEE ALSO:
Mike Fortin, Corporate Vice President, Windows, says:
In previous Windows 10 feature update rollouts, the update installation was automatically initiated on a device once our data gave us confidence that device would have a great update experience. Beginning with the Windows 10 May 2019 Update, users will be more in control of initiating the feature OS update. We will provide notification that an update is available and recommended based on our data, but it will be largely up to the user to initiate when the update occurs.
To ensure that the update doesn't contain any nasty surprises, it will spend a lot longer in the Release Preview phase with the aim being to identify any possible problems, like the data deletion issue that affected early adopters of the October 2018 Update.
The new update will roll out to the Release Preview ring starting next week, with broader availability expected in late May for those who manually check for updates.
For other users, the update will only be offered once Microsoft is happy it's safe. As well as helping to restore confidence in its feature updates, this delay will allow the October 2018 Update time to make its way on to a lot more systems. Currently, three quarters of users still don't have it.