YouTube TV now on Amazon Fire TV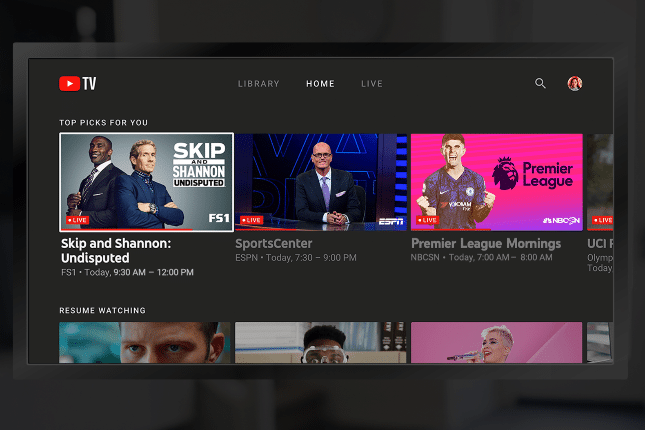 Back in July, the YouTube app finally returned to the Amazon Fire TV platform. This was great news for both Google and Amazon, but more importantly, consumers were the big winners. Owners of Fire TV devices finally had an official app for watching YouTube.
Google and Amazon had promised that YouTube TV -- the search giant's live television service -- would come to Fire TV too, but for whatever reason, it did not debut with the return of the regular YouTube app. Thankfully, starting today, Fire TV owners can finally access YouTube TV on their devices -- as long as they have a compatible model.
ALSO READ: Garmin smartwatches get Amazon Music
"With the NFL season underway, MLB playoffs around the corner, and must see Fall TV premieres in full force, we are excited to announce that YouTube TV is officially available on Fire TV devices including Fire TV Stick (2nd Gen), Fire TV Stick 4K, all-new Fire TV Cube, Toshiba and Insignia Fire TV Edition Smart TVs and more. The YouTube TV app brings 70+ channels of live sports, breaking news, must-see shows and movies from major broadcast and popular cable networks to the big screen. We are excited to give Fire TV fans more choice than ever to watch live TV content on Fire TV," says Michael Polin, Fire TV Product Marketing, Amazon.
ALSO READ: Amazon unveils all-new Kindle Oasis with adjustable warm light
Speaking of compatibility, Polin explains, "The YouTube TV app is now available on Fire TV Stick (2nd Gen), Fire TV Stick 4K, all-new Fire TV Cube, all Toshiba, Insignia, Element, and Westinghouse Fire TV Edition smart TVs and previous generation Fire TV devices including Fire TV Cube (1st Gen), Fire TV (2nd Gen), Fire TV (3rd Gen -- Pendant Design). The YouTube TV app is not compatible with Fire TV Stick (1st Gen) and Fire TV (1st Gen)."
ALSO READ: Congratulations, nerds! PBS is finally coming to YouTube TV
YouYube TV is already available on smart televisions, Roku, Apple TV, Xbox One, and Android TV -- not to mention mobile devices and desktop web browsers. Now that the service is also available on Fire TV, consumers can pretty much experience YouTube TV on all major platforms, making Google's TV service even more attractive.