Microsoft Surface Pro X now available for pre-order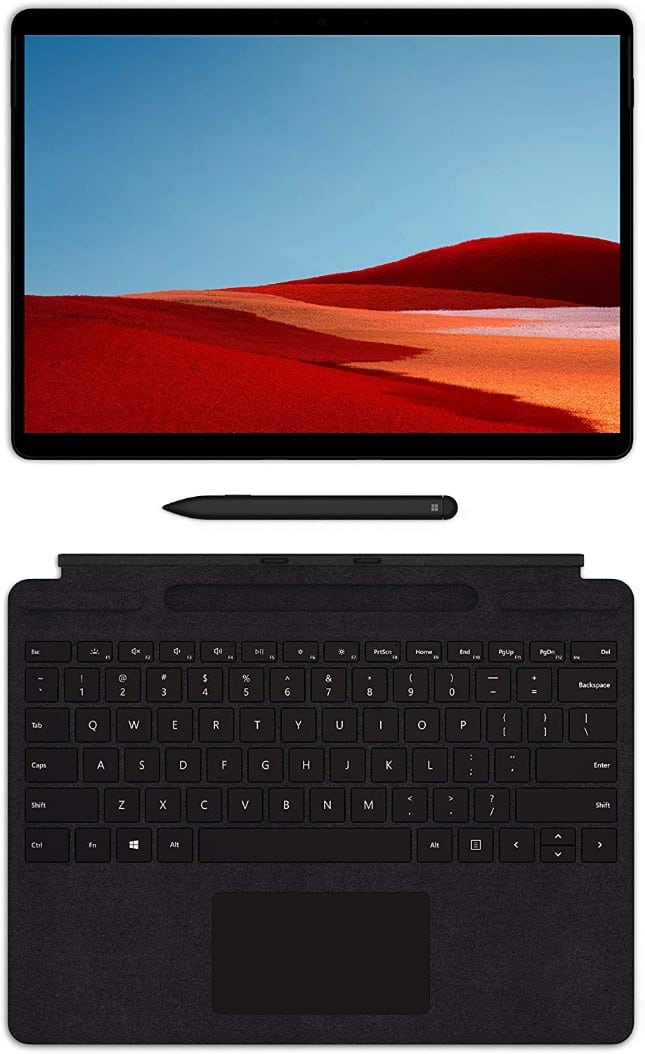 Earlier this week, Microsoft unveiled several new devices, such as Surface Pro 7, Surface Laptop 3, Surface Neo, and Surface Duo. What has many consumers excited, however, is the Surface Pro X. This new 13-inch tablet is designed to compete with the iPad Pro. Despite being powered by an ARM Processor, Surface Pro X can run legacy Windows software, making it very attractive to those that rely on Windows but want a svelte device with long battery life.
Like other Surface Pro devices, the X can double as a laptop with a keyboard attachment -- sold separately of course. They keyboard is quite cool, as it has a dedicated place to store the optional Surface Slim pen; the stylus wirelessly charges while stowed away too.
ALSO READ: Microsoft Surface Duo shows Linux is the future -- not Windows
Sadly, the Surface Pro X won't hit stores until November, but you can pre-order from Amazon as of today. There are four models from which to choose, with the differences being in RAM and storage. Since you can't upgrade the computer later, you should get the best specs your budget allows. All models come with LTE in addition to Wi-Fi. Both the Slim Pen and keyboard attachment can be ordered too. In addition, Microsoft will be selling a USB-C to 3.5mm dongle as seen here.
To score your own Surface Pro X, simply visit the below links. If you do order one, please tell me which model in the comments below.