Windows 11 doubled its usage share in the last two months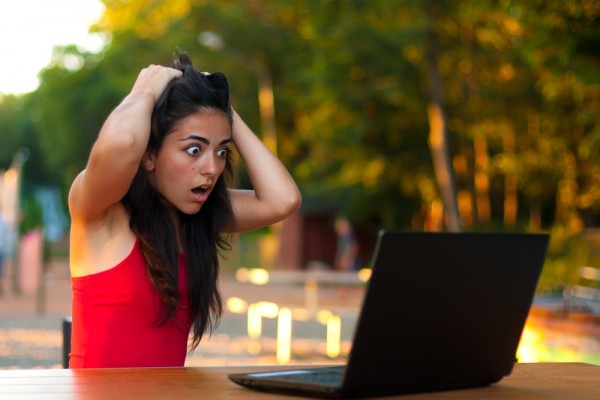 In a blog post published a few days ago, Panos Panay, Chief Product Officer of Windows and Devices at Microsoft, talked about the future of Windows 11 and also announced that upgrades of the new OS have been taken up by users at twice the rate of Windows 10 upgrades.
Of course, as is to be expected by any sort of such announcement from Microsoft, there were no figures to back up this claim, but what is clear is that Windows 11 is rapidly increasing its usage share.
SEE ALSO: The apps section of the Microsoft Store is still a dumpster fire
AdDuplex last checked on the Windows share split at the end of November, when Windows 11 was found to be on 8.6 percent of systems (with a further 0.3 percent of Windows Insiders running test versions). In its latest report, released today, the company notes that Windows 11 has almost doubled its share since then. It also found that Windows 10 21H2 more than tripled its share in the same period.
AdDuplex says that Windows 11 is now on 16.1 percent of systems. The share of test builds has increased to 0.4 percent.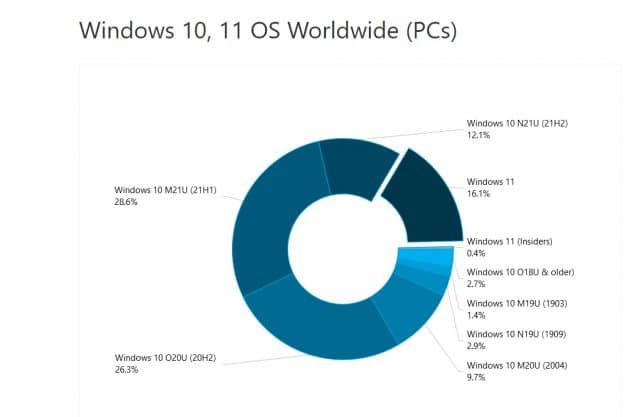 Windows 11 still has quite some way to go to catch up to Windows 10 however, as that OS has 83.7 percent share. The breakdown of that is as follows:
Windows 10 21H2 -- 12.1 percent
Windows 10 21H1 -- 28.6 percent
Windows 10 20H2 -- 26.3 percent
Windows 10 1903 -- 1.4 percent
Windows 10 1909 -- 2.9 percent
Windows 10 2004 -- 9.7 percent
Windows 10 1809 (and older) -- 2.7 percent
The company's report is based on a survey of around 60,000 PCs running Windows 10 and Windows 11. It doesn't take into account PCs running older (non-supported) versions of Windows.
Photo Credit: Lighthunter/Shutterstock