Windows 12 is everything Windows 11 should be -- and the Microsoft operating system we need!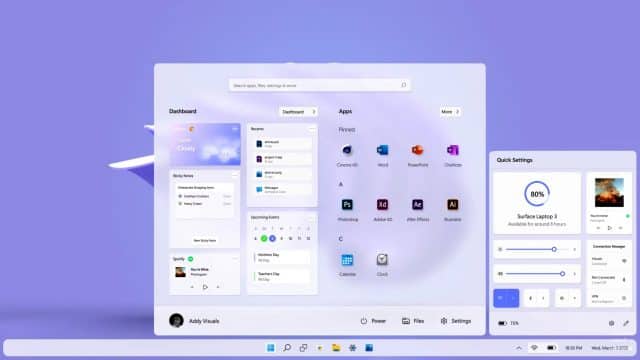 Three weeks ago, rumors began to surface that despite Microsoft having only released Windows 11 late last year, the software giant was already beginning work on its successor, Windows 12.
Windows 11 market share is growing rapidly but at the moment it's only on about 20 percent of systems, so Microsoft won't be in any rush to debut that operating system's replacement.
SEE ALSO:
While we're still getting used to Windows 11, concept creator Addy Visuals has put his creative abilities into imagining what the successor might look like, and his vision of Windows 12 is a sight to behold.
Highlights of the video, which you can watch below, include the ability to have the taskbar centered (like Windows 11) or positioned on the left hand side (like Windows 10), new interactive widgets -- like Sticky Notes -- and a smart quick settings bar on the right hand side.
Other ideas include the option to switch the taskbar, so you can have it show icons or the weather and clock, and a new File Manager with tabs -- a feature Microsoft may finally be working on.
The ability to view Windows content at a glance is a welcome touch, as is the redesigned registry editor. I'd certainly like to see Microsoft take note of Addy's version of this.
Take a look at the video and let us know what you think of it, and this vision for Windows 12, in the comments below.