Windows' market share declined 17 percent in the past 10 years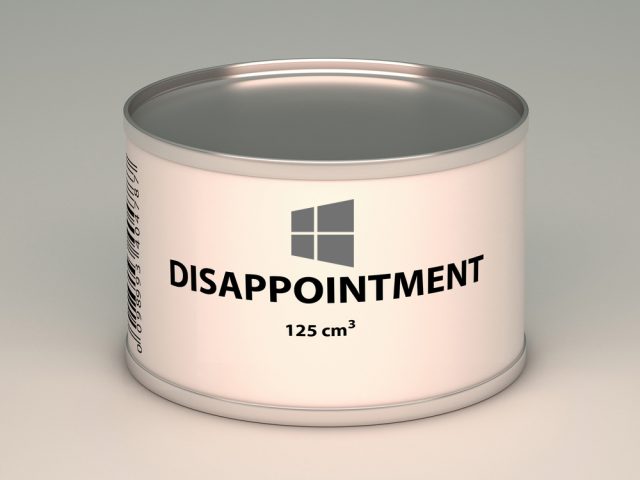 These days you no longer need to stick with Microsoft's Windows operating system if you don't want to. There are some excellent Linux distributions you can run instead, like Ubuntu or Linux Lite, or macOS if you opt to switch to Apple hardware. You can even use iPads or Android tablets as laptop alternatives if you prefer.
In 2013, Microsoft Windows accounted for over 90 percent of the total desktop operating system market, but that figure has dropped significantly in the past decade in the face of increased competition.
SEE ALSO: Bad news for Microsoft as Windows 11's growth stalls dramatically
According to a StockApps.com data presentation, Windows has lost 17 percent of its market share, falling from 90.96 percent in 2013 to 73.72 percent today.
Apple's desktop OS (currently macOS) was a big winner, growing from 7.95 percent in January 2013 to 15.33 percent in December 2021. That equates to a 93 percent gain, or an average of roughly one percent per year.
Linux is also gaining in popularity within the OS market.
StockApps' financial expert Edith Reads says, "Windows' stranglehold over the OS market is shrinking because of increased competition. Today, Microsoft is facing competition from developers of alternative OS'. They have developed software that's appealing to some computer lovers because they're open source, faster, safer, and simpler to use."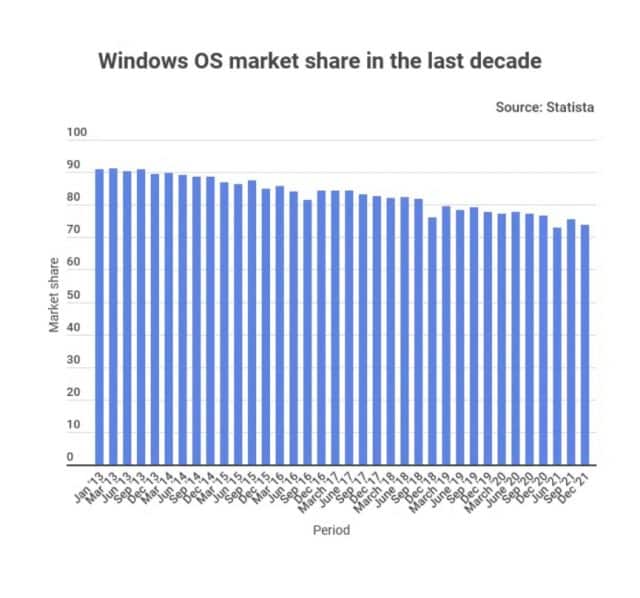 Windows 11 isn't providing a much needed boost for Microsoft at the moment either. According to the latest figures from AdDuplex, the new operating system's growth completely stalled in March.
Photo credit: shpock/Shutterstock